Description
What is Combivent nebulizer?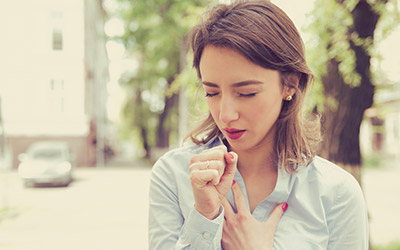 Chemical Name: Ipratropium Bromide(i-pra-TROE-pee-um BROE-mide) and Albuterol (al-BYOO-ter-ole)
Combivent Nebules (Ipratropium/Salbutamol)
Combivent is a combination of 2 drugs that are used in the treatment of asthma and chronic obstructive pulmonary diseases. The 2 drugs, salbutamol, and ipratropium, both belong to the family of bronchodilators. This means that both drugs act on the smooth muscles of the bronchi in the lungs in their own unique ways and cause them to dilate and relax. This results in an easier flow of breath through our respiratory tree. Thus, Combivent nebule can be used through the Combivent nebulizer to relieve the symptoms associated with conditions mentioned above, especially difficulty in breathing.
Combivent is available in the market under different brand names by different companies. You can buy Combivent nebulizer along with the Combivent nebules from Canada Pharmacy.
Directions
Combivent nebule is made to be taken with a nebulizer. A nebulizer is a machine which pumps metered dosage into the lungs through a mask or mouthpiece. The usual dose is 1 vial of Combivent nebule 3 to 4 times a day. Each vial can be only used once and then discarded.
The dose of Combivent will vary from patient to patient. Your physician will prescribe a dose suited for you. Do not ever increase, decrease, alter or stop the medication without consulting your doctor. Even after your respiratory symptoms disappear, do not stop the medication unless directed by your physician.
Ingredients
The active ingredients are:
Ipratropium bromide 0.50mg
Salbutamol sulphate 2.5mg
Inactive ingredient: 2.5ml isotonic preservative-free solution
Cautions
Before starting treatment with Combivent, consult your doctor if you have any of the following conditions.
Allergy to salbutamol or ipratropium
Allergy to atropine or related medication
Abnormal heart rhythms (tachyarrhythmias)
Heart disease (cardiomyopathies)
Side Effects
The side effects listed below may be experienced when taking Combivent. Refer to your doctor immediately on the appearance of these side effects.
Change in taste sensation
Common cold
Constipation
Coughing
Diarrhea
Dizziness
Dry mouth
Headache
Nausea
Nervousness
Sweating
Throat irritation
Tremors
Voice changes
Vomiting
Change in blood pressure
Difficult or painful urination
Fainting
Feeling nervous
Muscle pain, weakness or spasms
Severe dizziness
Symptoms of glaucoma like blurred vision, red eyes, eye pain or discomfort, seeing halos of bright colors
Symptoms of respiratory infection like shortness of breath, cough, chest pain
Wheezing after inhalation
IMPORTANT NOTE: The above information is intended to increase awareness of health information and does not suggest treatment or diagnosis. This information is not a substitute for individual medical attention and should not be construed to indicate that use of the drug is safe, appropriate, or effective for you. See your health care professional for medical advice and treatment.
Product Code : 10534