Description
What is combivir used for?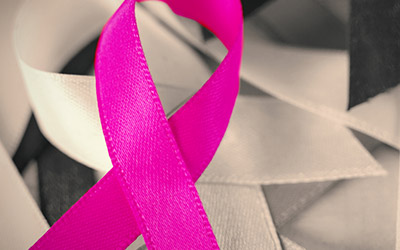 Chemical Name: LAMIVUDINE (la-MI-vyoo-deen) and ZIDOVUDINE (zye-DOE-vyoo-deen)
Combivir (Lamivudine and Zidovudine)
Combivir is made from two main ingredients, which are lamivudine and zidovudine respectively. The primary job of this particular medicine is to decrease the level of HIV (human immunodeficiency virus) in your body; thus, preventing this particularly dangerous virus from increasing in your body.
The substances that this medicine is made up of belong to the family of antiviral medicines. They are also known as reverse transcriptase inhibitors. Also, when it puts a stain on the development of HIV, it also prevents the development of AIDS. However, the main point to note here is that this medicine is not a cure for HIV or AIDS.
To make use of this medicine when prescribed by your doctor, you can buy Combivir generic online from Canada Pharmacy.
Directions
As with other medications, you should take Combivir generic as it has been prescribed to you by your doctor. Also, you have to store this medicine at room temperature and away from the reach of children.
You can take Combivir with or without your meals but be sure that you follow your doctor's prescribed procedure.
For adults who have HIV infection, they should take one tablet of this particular medicine two times in a day orally. Also, you can use Combivir with other antiretrovirals for treating the HIV-1 infection.
The adult dose for non-occupational exposure also requires you to take one tablet of Combivir two times in a day orally. The course of the medicine is 28 days.
The adult dose is same as the non-occupational dose for occupational exposure. However, although the course is of 28 days, it should only be taken for that duration if it's tolerated.
Ingredients
The active ingredients include Lamivudine and Zidovudine.
Cautions
Before taking Combivir, ensure that:
You are not allergic to lamivudine, zidovudine, or emtricitabine.
You are cautious when taking Combivir if you are overweight.
You are cautious when taking Combivir if you have a liver problem.
You do not have pancreas disorder.
Other cautions may also exist.
Side Effects
The side effects you should know about are:
Low count of white blood cells
Anemia
Nausea
Fever
Chest pain
Difficulty speaking
Swelled throat
Stomachache
Diarrhea
Itching
Lost appetite
Jaundice
Light-headedness
Flu
Other side effects may also exist.
IMPORTANT NOTE: The above information is intended to increase awareness of health information and does not suggest treatment or diagnosis. This information is not a substitute for individual medical attention and should not be construed to indicate that use of the drug is safe, appropriate, or effective for you. See your health care professional for medical advice and treatment.
Product Code : 1425