Description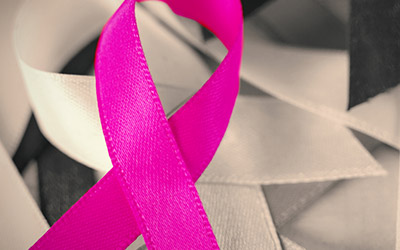 Combivir is an oral tablet that contains the nucleoside analogue reverse transcriptase inhibitors lamivudine and zidovudine. It is available by prescription only to treat HIV-1 infection.
The Combivir generic is lamivudine and zidovudine.
Directions
Combivir should be taken as prescribed by your doctor. Any questions or concerns about the medication should be referred to your doctor or pharmacist.
The recommended dosage in adults, adolescents, and pediatrics who weigh at least 30 kg is one tablet by mouth two times a day.
Ingredients
Each Combivir tablet contains 150 mg of lamivudine and 300 mg of zidovudine. Inactive ingredients include colloidal silicon dioxide, hypromellose, magnesium stearate, microcrystalline cellulose, polyethylene glycol, polysorbate 80, sodium starch glycolate, and titanium dioxide.
Contraindications
Do not take Combivir if you are allergic to lamivudine or zidovudine.
Cautions
Combivir contains the following FDA Boxed Warnings:
Hematologic toxicity such as neutropenia and anemia can occur with the use of zidovudine, an active ingredient in Combivir.
Prolonged use of zidovudine can cause symptomatic myopathy.
Lactic acidosis and severe liver enlargement with steatosis can occur with the use of Combivir.
Worsening hepatitis B can occur in patients with hepatitis B and HIV-1 and have stopped taking lamivudine, an active ingredient in Combivir. Liver function should be closely monitored in these patients and anti-hepatitis B treatment started if needed.
Before you start treatment with Combivir, tell your doctor about:

All the prescription and nonprescription medications you take.
Your allergies.
Your health problems and past medical history.
Your pregnancy or breastfeeding status.

Do not take Combivir with other medications that contain lamivudine, zidovudine, or emtricitabine.
Liver problems can occur in patients with HIV-1 and hepatitis C virus (HCV) who are receiving combination antiretroviral therapy and interferon alfa with or without ribavirin.
Worsening anemia may occur in HIV-1 patients with HCV when taking ribavirin with zidovudine; therefore, this drug combination should be avoided in these patients.
Pancreatitis can occur with the use of Combivir.
Immune system disorders can occur with the use of Combivir.
Accumulation of body fat can occur with the use of Combivir.
Side Effects
Headache, nausea, general discomfort, fatigue, diarrhea, cough, and nasal symptoms are common Combivir side effects; however, other side effects may occur. Contact your doctor right away if you have side effects that are concerning or persistent.
You can buy Combivir 150 mg/300 mg tablets online at a competitive price and with a valid prescription from your doctor at Canada Pharmacy.
Reference:
Combivir. Research Triangle Park, NC: GlaxoSmithKline; 2015.
IMPORTANT NOTE: The above information is intended to increase awareness of health information and does not suggest treatment or diagnosis. This information is not a substitute for individual medical attention and should not be construed to indicate that use of the drug is safe, appropriate, or effective for you. See your health care professional for medical advice and treatment.
Product Code : 1425