Description
Comtan (Entacapone) Use and Interactions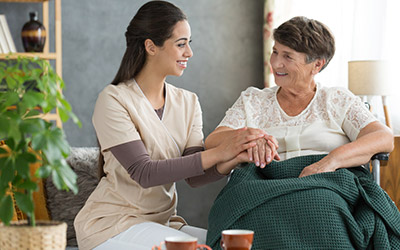 Chemical Name: ENTACAPONE (en-TACK-up-own)
Comtan (Entacapone)
This medication is basically used as a treatment for Parkinson's disease. Comtan is basically used with carbidopa and levodopa which increase the levels of levodopa in the human body with the help of the main active ingredient that is entacapone. It should be noted that this medication is not a cure for treating Parkinson's disease. But instead, this medicine is used to decrease the symptoms that are associated with Parkinson's disease.
These symptoms include stiffness, tremors, muscle spasms, and poor muscle control by your body. Another point to note is that this medicine may also be used for other issues and problems that have not been mentioned here.
However, you should take Comtan medication according to how your doctor has prescribed it to you. If you need Comtan, you can buy Comtan online from Canada Pharmacy. It is also available as entacapone 200mg.
Directions
Once you are prescribed and buy Comtan, without a doubt, it is recommended you take Comtan as it has been prescribed by your doctor. Taking a lesser amount or overdosing with may lead to harmful consequences.
Also, you can take this medication with your or without a meal. It is also recommended that you do not drink too many liquids that contain caffeine content. However, you may also have to control your regular liquid intake if your doctor has told you to drink less.
Ingredients
The main active ingredient in this medicine is Entacapone.
Cautions
Here is a list of few things you should be aware of when starting on Comtan.
Do not take if you are allergic to the active ingredient or other ingredients found in Comtan.
Do not take if you have any other allergies.
Keep in mind that this medicine may interact with other medications.
Avoid drinking alcohol.
Do regular blood checks as instructed by your doctor.
Side Effects
Possible side effects include:
Diarrhea
Low potassium level
Stomachache
Weight loss
Dry eyes and mouth
Dizziness
Fever
Confusion
Mood swings
Shortness of breath
Hallucinations
Feeling tired
Change in urine color

You may also experience other side effects that have not been mentioned on the list. In case of any odd occurrences, you should immediately contact your doctor.
IMPORTANT NOTE: The above information is intended to increase awareness of health information and does not suggest treatment or diagnosis. This information is not a substitute for individual medical attention and should not be construed to indicate that use of the drug is safe, appropriate, or effective for you. See your health care professional for medical advice and treatment.
Product Code : 2179