Description
What is Cyklokapron 500mg Used for?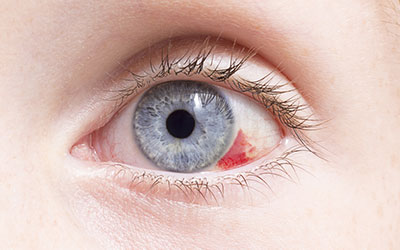 Cyklokapron (Tranexamic Acid)
Cyklokapron is a medication which is used to prevent or treat excessive blood loss. It is used as a short-term therapy in patients with hemophilia especially to prevent and reduce bleeding when they are getting a tooth extraction. Furthermore, Cyklokapron is also used in people who have some other high-risk bleeding disorders to manage bleeding namely after surgery, injury, postpartum bleeding, nosebleeds or during heavy menstrual bleeding. In addition, it is also used in cases of hereditary angioedema.
As Cyklokapron belongs to the group of drugs called anti-fibrinolytic, it acts by helping in the formation of a blood clot and; thus, prevent bleeding.
Cyklokapron is easily available, and you can buy Cyklokapron online from Canada Pharmacy.
Directions
Tranexamic acid can be taken by mouth or may be injected into the vein. The dose of Cyklokapron should be prescribed by your doctor. Its dosage would depend upon the patient's medical condition, response to treatment, and weight. Usually, Cyklokapron is given by mouth 2 to 4 times daily or as directed by your doctor. Do not increase, alter, or stop your medication without consulting your physician.
Ingredients
The active ingredient is tranexamic acid 500 mg.
Cautions
Before taking Cyklokapron, consult your doctor if you have the following conditions.
Allergy to tranexamic acid
History of having or being a high-risk case of getting blood clots
Current blood clots like in lungs, bleeding in the brain
On birth control
Pregnancy
Breastfeeding
Kidney problems
Color vision problems
Side Effects
Side effects of Cyklokapron may appear anytime, and you should immediately consult your doctor on their appearance. These side effects include:
Allergic reactions like rashes, hives, itching, red swollen blistered or peeling skin, wheezing, tightness in chest, swelling of face, mouth, lips, trouble breathing
Flushing
Weakness on one side of the body
Trouble speaking or thinking
Change in balance
Drooping of one side of the face
Blurred vision
Headache
Change in eyesight, eye pain, or severe eye irritation
Feeling very tired or weak
Seizures
Severe dizziness, fainting
Signs of blood clot like coughing up blood, shortness of breath, swelling, warmth, numbness, change of color or pain in leg or arm, trouble speaking or swallowing
IMPORTANT NOTE: The above information is intended to increase awareness of health information and does not suggest treatment or diagnosis. This information is not a substitute for individual medical attention and should not be construed to indicate that use of the drug is safe, appropriate, or effective for you. See your health care professional for medical advice and treatment.
Product Code : 10066