Description
What is Cymbalta used for?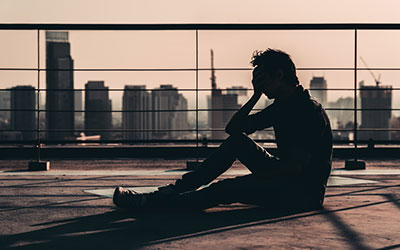 Chemical Name DULOXETINE (doo-LOX-e-teen)
CYMBALTA is a prescription serotonin-norepinephrine reuptake inhibitor (SNRI) medication effectively used for the treatment of major depressive disorder (MDD) and generalized anxiety disorder (GAD) mental depression. It is also used for pain caused by nerve damage associated with diabetes, diabetic peripheral neuropathic pain, fibromyalgia and chronic musculoskeletal pain due to chronic osteoarthritis pain and chronic low back pain.
Some patients may think CYMBALTA can be used for stress urinary incontinence; however the FDA failed the approval due to concerns over liver toxicity and suicidal events. In contrast, it is approved for this purpose in Europe, where it is used as an
Directions
Take CYMBALTA exactly as directed by your health professional. It should be taken orally. Try to take it at the same time daily. Follow the directions on your prescription label.
Do not open, break or chew capsule; it must be swallowed whole
It can be taken with or without food
Do not take in larger or smaller amounts or for longer than recommended
Continue using the medication as directed - do not adjust doses without consulting your health professional
Cautions
Talk to your health professional about the following conditions to make sure you can safely take CYMBALTA:
liver or kidney disease
seizures or epilepsy
bleeding or blood clotting disorder
glaucoma
bipolar disorder (manic depression)
history of drug abuse or suicidal thoughts
use of any prescription, nonprescription and herbal medications
use of any NSAID pain relievers, aspirin, or blood thinners
about your alcohol use
your blood pressure
if you are pregnant or plan to become pregnant during therapy, or are breast-feeding
CYMBALTA may also increase chances of:
suicidal thoughts, especially in patients younger than 24 years old
mood changes
increased pressure on your eyes (narrow-angled glaucoma)
impaired thinking and/or reactions
bleeding when taken with other NSAID medications
complications in your pregnancy and breastfeeding
increased sensitivity to side effects for older patients
heightened blood pressure
CYMBALTA is not recommended for patients younger than 18 years old without the advice of a health professional.
The following should be avoided while taking CYMBALTA:
drinking alcohol as it may increase the risk of liver damage
operating heavy machinery
driving
any activity that requires you to be alert (until your body has adjusted to the medication)
Side Effects
As with all medications, CYMBALTA has side effects which range from moderate to serious.
Common side effects may include:
nausea
dry mouth
sleepiness
fatigue
constipation
dizziness
decreased appetite
increased sweating
Stop using CYMBALTA and call your health professional if you experience:
itching
right upper-belly pain
dark urine
yellow skin/eyes, or unexplained flu-like symptoms
severe liver problems
high fever or stiff muscles
skin blisters, serious or peeling rash, hives, mouth sores, or any other allergic reaction.
confusion, dizziness or fainting upon standing
difficulty concentrating, memory problems
problems with urine flow
Some of the above symptoms may be cured by changing your dose as recommended by your health professional.
IMPORTANT NOTE: The above information is intended to increase awareness of health information and does not suggest treatment or diagnosis. This information is not a substitute for individual medical attention and should not be construed to indicate that use of the drug is safe, appropriate, or effective for you. See your health care professional for medical advice and treatment.
Product Code : 5512