Description
Information and Use of Daliresp 500 mcg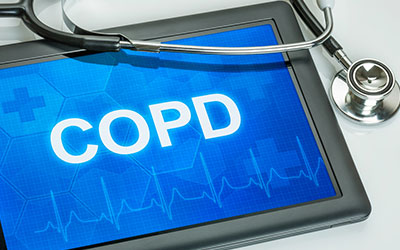 Daliresp (Roflumilast)
Daliresp is an anti-inflammatory drug. It acts as a selective long-acting inhibitor of the enzyme phosphodiesterase-4 (PDE-4). It is used to treat the inflammatory conditions of the lungs like chronic obstructive pulmonary diseases (COPD). Remember, it is not a bronchodilator, so it will not treat a case of bronchospasm that has already started. It is used to control and prevent the symptoms of COPD like wheezing and shortness of breath.
For effective control and treatment of COPD, Daliresp has to be combined with bronchodilator drugs. Daliresp does not work immediately so for effectiveness; it has to be regularly used. Thus, it should not be used for immediate relief of wheezing or shortness of breath; instead, bronchodilators should be administered.
Roflumilast medicine is easily available from Canada Pharmacy and can be delivered right to your doorstep.
Directions
Daliresp should be strictly taken as prescribed by your doctor. You should never increase, alter, or stop this medicine without consulting your doctor. Usually, Daliresp is taken once a day, with or without food. For effective control and treatment, regularity is mandatory. Try to take the medicine at the same time each day.
Weight loss is commonly seen with Daliresp's usage, so weigh yourself regularly to monitor your body weight. Consult your doctor if rapid weight loss occurs.
Never share your Daliresp with anyone, even if they have the same symptoms as yourself.
Ingredients
The active ingredient (comes in 2 strengths):
Roflumilast 250 mcg
Roflumilast 500 mcg
Cautions
Before taking Roflumilast, consult your doctor if you have any of the following conditions.
Allergy to roflumilast
Liver disease
Cancer
Heart disease
Congestive heart failure
Current or past infections like tuberculosis or herpes
Mental or mood disorders like depression, suicidal thoughts
Unexplained weight loss
Immune system disorders like lupus or HIV
Pregnancy
Breastfeeding
Side Effects
Following side effects may be seen with Daliresp 500 mcg. Consult your doctor if any of these side effects appear.
Allergic reaction
Rapid and unintended weight loss
Tremors
Pain or burning during urination
Nausea
Diarrhea
Loss of appetite
Stomach or abdominal pain
Minor weight loss
Headache
Dizziness
Occasional sleep problems
Back pain
Flu symptoms
Mental/mood changes like depression, nervousness, suicidal thoughts
Fast or irregular heartbeat
IMPORTANT NOTE: The above information is intended to increase awareness of health information and does not suggest treatment or diagnosis. This information is not a substitute for individual medical attention and should not be construed to indicate that use of the drug is safe, appropriate, or effective for you. See your health care professional for medical advice and treatment.
Product Code : 12494