Description
Danocrine for Endometriosis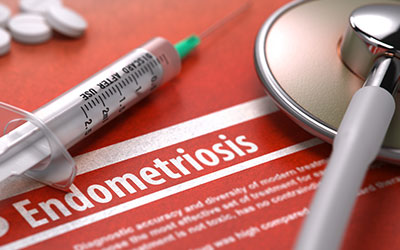 Chemical Name: DANAZOL (DA-na-zole)
Danocrine (Danazol)
Danocrine is a synthetic steroid which is similar to testosterone. It acts on the ovaries and the pituitary gland and prevents the release of certain hormones secreted by these glands. Danocrine is used in women for the treatment of pelvic pain and infertility. These symptoms are usually seen in endometriosis and fibrocystic breast disease. The former is a uterine disorder whereas the latter comes with breast pain, tenderness or a nodule due to breast condition. Danocrine can also be used in both men and women to prevent the swelling of the abdomen, arms, legs, face, and airways due to the congenital disease, hereditary angioedema.
Danocrine for endometriosis and fibrocystic breast disease acts by decreasing the hormones that are secreted by the ovaries. In the treatment of angioedema, Danocrine helps by increasing the number of certain proteins that make up your body's immune system.
Danocrine can be purchased from Canada Pharmacy. Your order will be delivered to your doorstep.
Directions
Danocrine should be taken exactly as prescribed by your doctor. You should not alter its dosage in any way. Usually, it is taken twice a day with or without food. It is important that you choose one way and take the medicine the same way every time.
For endometriosis and fibrocystic breast disease, Danocrine is started during the menstrual period and taken for 6 to 9 months.
For hereditary angioedema, Danocrine may be taken for a long time for its prevention.
Ingredients
Active ingredient (comes in 3 strengths):
Danazol 50mg
Danazol 100mg
Danazol 200mg
Cautions
Before starting Danocrine, consult your doctor if you have:
Heart disease
Kidney disease
Liver disease
Breast or uterine cancer
Porphyria
Abnormal vaginal bleeding
Pregnancy
Breastfeeding
Diabetes
High cholesterol
Migraine headaches
Seizure disorder
Hypertension
Heart failure
Coronary artery disease
Side Effects
Call your physician if these side effects appear:
Sudden numbness or weakness of the body
Severe headache
Ringing in ears
Dizziness
Nausea, vomiting
Pain behind eyes
Chest pain
Wheezing, sudden cough
Pain, swelling, warmth or redness in one or both legs
Bloody, black, tarry stools
Coughing up blood
Upper stomach pain
Increase growth or loss of hair
Vaginal bleeding or spotting
Hoarse voice
Changes in menstrual cycle
Flushing
IMPORTANT NOTE: The above information is intended to increase awareness of health information and does not suggest treatment or diagnosis. This information is not a substitute for individual medical attention and should not be construed to indicate that use of the drug is safe, appropriate, or effective for you. See your health care professional for medical advice and treatment.
Product Code : 2705