Description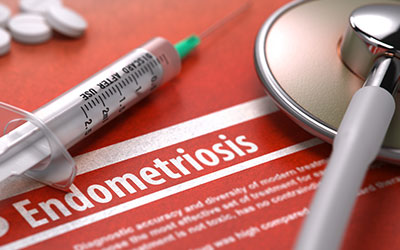 Danocrine (danazol) is a prescription medication that is used to treat endometriosis and fibrocystic breast disease. It is also used to prevent hereditary angioedema (swelling underneath the skin) attacks.
Danocrine is available in 50 mg, 100 mg, and 200 mg capsules for oral use.
Directions
Take Danocrine exactly as your doctor has prescribed. Talk to your doctor or pharmacist about any questions or concerns you may have about the medication.
The dosage of Danocrine depends on the condition being treated. Your doctor will tell you how much Danocrine is right for you and how long you should take the medication.
Ingredients
Danazol is the active ingredient contained in each Danocrine capsule. Inactive ingredients include corn starch, lactose, magnesium stearate, talc, D and C yellow #10, FD and C red #40, gelatin, silicon dioxide, sodium lauryl sulfate, and titanium dioxide. D and C red #28 is also contained in the 50 mg and 200 mg capsules.
Contraindications
Patients with the following conditions should not take Danocrine:
Undiagnosed irregular vaginal bleeding.
Liver, kidney, or heart problems.
Pregnant or breastfeeding.
Porphyria, a condition in which chemicals build up and produce porphyrin.
Androgen-dependent tumor.
Blood clots or blood clotting disorders or a history of these events.
Allergy to danazol.
Cautions
Danocrine has an FDA Boxed Warning against its use in pregnancy. A pregnancy test that can detect early pregnancy is recommended to be taken before starting Danocrine. A non-hormonal form of contraception should be used during treatment. If a patient becomes pregnant during treatment with Danocrine, the medication should be stopped. Danocrine may have androgenic effects on a female fetus, including clitoral hypertrophy, labial fusion, urogenital sinus defect, vaginal atresia, and ambiguous genitalia.
Danocrine also has the following FDA Boxed Warnings:
Blood clots and events such as sagittal sinus thrombosis have been reported, along with strokes that are life-threatening or can cause death.
Long-term Danocrine treatment experience is limited. Peliosis hepatitis and benign hepatic adenoma have occurred during long-term treatment.
Danocrine may cause serious cases of benign intracranial hypertension. Patients experiencing papilledema, headache, nausea, vomiting, and vision problems should stop taking Danocrine and seek care by a neurologist.
Before you start treatment with Danocrine, tell your doctor about:

All the medications you take, including prescription and over-the-counter medications.
Your allergies.
Your health problems and medical history.
Your pregnancy or breastfeeding status.

Blood clots, blood clotting disorders, and life-threatening strokes have occurred with the use of Danocrine.
Liver problems, including benign liver lesions, can develop with long-term use of Danocrine.
Increased pressure inside the skull can occur with Danocrine use. Early signs and symptoms include optic nerve swelling, headache, nausea, vomiting, and vision problems. Patients should seek emergency care right away if any of these effects occur.
Patients should be screened for breast cancer before they start taking Danocrine.
Fluid retention can occur with the use of Danocrine. Diabetic patients and patients with other conditions that can cause fluid retention should use caution.
Dancorine may cause porphyria, a build up of chemicals that produce porphyrin.
Side Effects
Weight gain, acne, excessive hair growth in women, swelling, hair loss, and voice changes are side effects associated with Danocrine; however, patients may experience other side effects as well. Call your doctor right away if you experience bothersome or persistent side effects.
Want to pay a lower Danocrine cost? Wondering where to find a competitive Danocrine price? With a valid prescription from your doctor, you can buy Danocrine online at a competitive price at Canada Pharmacy.
Reference:
Danocrine. Bridgewater, NJ: sanofi-aventis U.S. LLC; 2011.
IMPORTANT NOTE: The above information is intended to increase awareness of health information and does not suggest treatment or diagnosis. This information is not a substitute for individual medical attention and should not be construed to indicate that use of the drug is safe, appropriate, or effective for you. See your health care professional for medical advice and treatment.
Product Code : 2705