Description
Daraprim Uses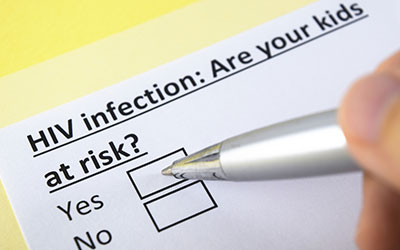 Daraprim (Pyrimethamine)
Daraprim is a drug that belongs to the antiparasitic group. It means it is a parasite killer. It acts by preventing the growth and reproduction of parasites in the body. Daraprim medicine is used to treat or prevent malaria in both adults and children. But it is recommended that Daraprim should be combined with a fast-acting anti-malarial drug like chloroquine when treating malaria. However, Daraprim is not the preferred drug of choice for treating malaria while traveling.
Daraprim is also used to treat serious parasite infections like toxoplasmosis of the body, brain, or eye. It is also used in people to treat toxoplasmosis, who have HIV infection.
You can buy Daraprim online from Canada Pharmacy.
Directions
Daraprim must be strictly followed according to the prescription of the doctor. Usually, it is given once or twice a day or as directed by your physician. It should be taken with food to reduce nausea and vomiting associated with it. If vomiting is severe, the Daraprim dose must be decreased. Usually, Pyrimethamine is given in combination with other drugs. Take in plenty of fluids to prevent kidney problems especially if the combination is with "sulpha" drugs.
Daraprim dosage will depend upon the type of infection, age, medical condition and response to treatment. Sometimes, Daraprim has to be taken for several weeks to treat a condition. Never alter, increase or stop your medication without consulting your physician.
Ingredients
The active ingredient is Pyrimethamine 25mg.
Cautions
Consult your doctor before starting Daraprim, if you have the following conditions.
Megaloblastic anemia (Due to folic acid deficiency)
Seizures
Liver disease
Kidney disease
Alcoholism
Malnourished
Pregnancy
Breastfeeding
Allergy to Pyrimethamine
Low white or red blood cell count, low platelet count
Side Effects
Your doctor should be immediately consulted if any of the following side effects are seen with Daraprim.
Sore throat, swelling of the tongue
Pale skin, easy bruising, purple spots under the skin
First mild appearance of skin rash
Blood in urine
Fever, cold, flu symptoms
New or worsening cough, fever, trouble breathing
Irregular heartbeats
Signs of folate deficiency like tiredness, mood changes, mouth sores, stomach discomfort, loss of appetite
Severe skin reaction including edema, fever, purple skin rash
Nausea, vomiting
IMPORTANT NOTE: The above information is intended to increase awareness of health information and does not suggest treatment or diagnosis. This information is not a substitute for individual medical attention and should not be construed to indicate that use of the drug is safe, appropriate, or effective for you. See your health care professional for medical advice and treatment.
Product Code : 11849