Description
Deep Relief Ibuprofen Gel Use and Descriptions: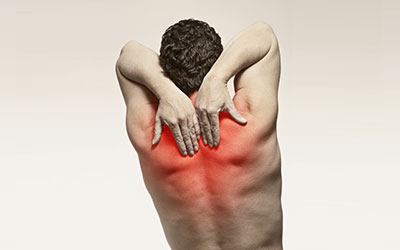 Deep Relief Ibuprofen Gel
Ibuprofen Gel is a non-greasy gel which comes with menthol fragrance. It belongs to the non-steroidal anti-inflammatory (NSAIDs) drugs. It is a combination of Ibuprofen and Levomenthol. Ibuprofen is an anti-inflammatory agent that reduces pain and inflammation. Levomenthol has that cooling effect that soothes away the pain. Ibuprofen Gel is recommended to alleviate the symptoms of back pain, rheumatic pain, muscular aches and pain, sprains, strains, sports injuries, arthritic pain, lumbago, frostbites and swellings associated with minor injuries and sprains. It is easily absorbed through the skin and is a powerful pain reliever, reducing inflammation and swelling.
Ibuprofen gel is easily available at Canada Pharmacy.
Directions
Ibuprofen gel is recommended for adults and children above 14 years old. About 15mm to 35mm of the gel is squeezed out of the tube onto the affected area. Replace the lid. Then gently massage the gel into the affected area, softly rubbing it in till all is absorbed. At the time of applying the Ibuprofen gel, the patient might experience some warming sensation at the affected site. Immediately after application, wash your hands, unless it's the hands that are being treated. Use Ibuprofen 3 times a day and no more.
It is important that the Ibuprofen gel is kept out of the reach of the children. Before applying, there should be no allergic patches present in the affected area. Take care that there is no broken skin present on or near the affected area. Do not cover your skin with bandages, plasters or any dressings after applying Ibuprofen gel. Ibuprofen gel is only meant for external use.
Ingredients
The ingredients are:
Ibuprofen 5% w/w (50mg)
Menthol
Propylene glycol
Carbomer
Di-isopropanolamine
Ethanol
Cautions
Consult your doctor before starting your treatment with Ibuprofen gel. These conditions include;
Asthma
Pregnancy
Breastfeeding
Kidney problem
Allergy to Ibuprofen
Any broken or infected skin or mucous membrane
Side Effects
Every medicine has side effects, even those drugs which are claimed to be very safe and mild. A doctor must be consulted if side effects start to appear. Ibuprofen gel side effects include;
Unexplained wheezing
Shortness of breath
Blisters or rash on the skin
Itching, redness or bruising of the skin
Swelling of the face
IMPORTANT NOTE: The above information is intended to increase awareness of health information and does not suggest treatment or diagnosis. This information is not a substitute for individual medical attention and should not be construed to indicate that use of the drug is safe, appropriate, or effective for you. See your health care professional for medical advice and treatment.
Product Code : 11437