Description
What is denavir cream used for?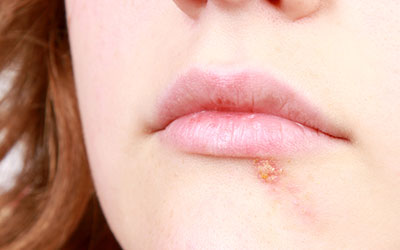 Denavir (Penciclovir) Cream 1%
Denavir cream belongs to the group of drugs called antivirals. Penciclovir cream is used in the treatment of sores and blisters caused by certain diseases of viral origin. It is used in the treatment of cold sores that are formed on the lips in the case of herpes simplex. It is also used to treat fever blisters. The sores associated with viral infections are also called herpes labialis. Denavir cream helps in speeding up the healing of these sores. Furthermore, it decreases the symptoms associated with these sores like tingling, pain, burning, and itching. Penciclovir acts by stopping the growth of the virus. It is important to consider that Denavir cream does not cure, it only treats these sores. It does not prevent the passing of the infection to other people. Also, it does not prevent future recurrences.
Denavir cream is available on your physician's prescription. You can also buy Denavir cream online from Canada Pharmacy.
Directions
Before applying the cream, wash your hands. Clean and dry the affected area. Apply a thin layer of Denavir over the sores or the area which is tingling, itching or swelling. Gently rub it in till it is completely absorbed. Denavir cream should be applied every 2 hours for 4 days or as directed by your physician. Denavir cream should only be used on the skin only. Avoid physical contact, as Denavir cream treats but does not prevent the spread of herpes.
Do not take it orally or apply inside the nose or near the eyes.
Ingredients
The active ingredient is Penciclovir 10mg.
Cautions
Before starting your treatment with Denavir cream, consultation with your doctor is advised if you have the following conditions.
Allergy to penciclovir
Pregnancy
Breastfeeding
Children who are younger than 12 years
Side Effects
Call your doctor if any of the following side effects appear on the administration of Denavir cream.
Allergic reaction leading to hives, difficulty in breathing, swelling of the face, lips, tongue or throat
Numbness or tingling where the cream is applied
Burning or stinging over the application site
Discoloration of the skin when the cream is applied
Headache
Changes in the sense of taste
Severe skin redness, itching, rash or pain
Fact Table

Formula

C10H15N5O3

License

US FDA

Bioavailability

1.5% (oral), negligible (topical)

Legal status

RX Only

Chemical Name

Penciclovir

Elimination half-life

2.2-2.3 hours

Dosage (Strength)

1% (30 grams), 2.5% (50 grams)

Pregnancy

Consult a doctor

Brands

Denavir

Protein binding

less than 20%

PubChem CID

135398748

MedlinePlus

a697027

ChEBI

7956

ATC code

D06BB06, J05AB13

DrugBank

DB00299

KEGG

D05407

Routes of administration

Topical
IMPORTANT NOTE: The above information is intended to increase awareness of health information and does not suggest treatment or diagnosis. This information is not a substitute for individual medical attention and should not be construed to indicate that use of the drug is safe, appropriate, or effective for you. See your health care professional for medical advice and treatment.
Product Code : 9866