Description
Valproic Acid 250 mg level & Uses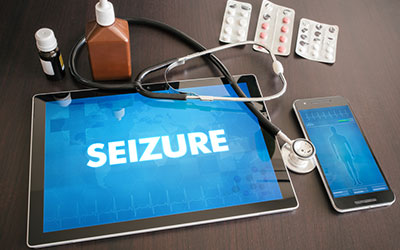 Depakene (Valproic Acid)
Depakene medicine is a prescription drug that is used to treat seizures and manic attacks in bipolar disorders and to prevent migraines. Depakene falls into the category of anticonvulsant or anti-epileptic drugs. These drugs act by increasing the number of certain neurotransmitters in the brain. These help in treating the seizure disorders or mental and mood changes associated with the manic phase of bipolar disease.
You can buy Depakene online from Canada Pharmacy. Once you buy Depakene online your order will be directly delivered to you. It comes in both capsule and syrup form.
Directions
Depakene should be strictly taken as prescribed by your doctor. Usually, it is taken at least 2 times a day by mouth. If you experience upset stomach, then Depakene should be taken with food. The capsule must be swallowed whole. It should not be broken, chewed or crushed as it may irritate the mouth or throat. The dose of Depakene depends upon the age, weight, medical condition and response to treatment.
Remember to take the medicine at the same time each day so that its blood levels remain constant. Do not stop the drug without consulting your doctor. Furthermore, the drug has to be gradually tapered off before completely stopping it.
Ingredients
The active ingredient is Valproic Acid 250mg.
Cautions
Before taking Depakene, following factors must be discussed with your physician.
Allergy to Valproic acid
Liver disease
Urea cycle disorder
Genetic mitochondrial disorder like Alpers disease
History of depression, mental illness
Suicidal thoughts or actions
HIV or CMV (cytomegalovirus) infection
Bleeding problems
Alcohol abuse
Kidney disease
Brain disease like dementia
Dehydration
Poor nutrition
Pancreatitis
Pregnancy
Breastfeeding
Children
Side Effects
Call the doctor at once if any of the following side effects are seen with Depakene.
Diarrhea
Dizziness
Hair loss
Blurred or double vision
Changes in menstrual periods
Ringing in the ears
Shakiness, tremors, unsteadiness
Weight changes
Depression
Suicidal thoughts or attempts
Confusion, tiredness, cold feeling
Easy bruising, unusual bleeding from nose, mouth or gums
Purple or red pinpoint spots under the skin
Worsening seizures
Signs of inflammation
Severe skin reaction
Loss of appetite
Vision problems
Swelling of hands and feet
Memory problems
Sleep problems, insomnia
Nausea, vomiting
Diarrhea, constipation
Stomach pain
Fever, flu symptoms
IMPORTANT NOTE: The above information is intended to increase awareness of health information and does not suggest treatment or diagnosis. This information is not a substitute for individual medical attention and should not be construed to indicate that use of the drug is safe, appropriate, or effective for you. See your health care professional for medical advice and treatment.
Product Code : 9359