Description
What is depakote used for?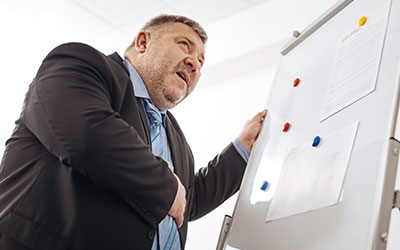 Depakote (Divalproex) DR
Depakote generic name is Divalproex. The "DR" stands for "delayed release," signifying it is a relatively long-acting drug. It belongs to the group of anti-convulsants. It is a prescription drug and is used in the treatment of certain types of seizures like epilepsy. It has also been used to treat the manic phase of bipolar disorder (manic-depressive illness). It also has a role in preventing migraine headaches.
You can easily buy Depakote online from Canada Pharmacy. Depakote generic is also available.
Directions
Once you are prescribed and buy Depakote, then take this medicine exactly as prescribed by your doctor. Do not increase, decrease or alter its dose without consulting your physician. The dose will depend on the age, weight, medical condition, and response to treatment by the patient. Frequent blood tests may be necessary when taking Depakote. Furthermore, the patient must wear a medical alert tag or carry an ID stating that he is on Depakote.
For adults the dosage is as follows;
For seizures, the dose is 10mg to 15mg per kilogram of body weight per day.
For mania, the dose is 750mg once a day.
For migraine, the dose is 250mg twice a day.

In case of children, the use and dosage of Depakote is determined by your doctor.
Ingredients
Active ingredient in Depakote is Divalproex DR 500mg
Cautions
When deciding to use Depakote DR, the following conditions should be discussed with your doctor.
Allergies to Depakote
In children younger than 10 years
Geriatric cases
Pregnancy
Breastfeeding
Liver disease
Alcohol abuse
Kidney disease
Brain disease like dementia
Dehydration
Poor nutrition
Side Effects
Immediately call your doctor if the following side effects appear.
Black tarry stools
Bleeding gums
Bloating or swelling of the face or limbs
Confusion
Cough, hoarseness
Crying
Delusions
Dementia
Depersonalization
Diarrhea
Difficult or labored breathing
Dysphoria
Euphoria
Fever, chills
Discomfort, illness
Headache
Loss of appetite
Lower back or side ache
Muscle aches and pains
Nervousness
Nausea, vomiting
Painful or difficult urination
Paranoia
Pinpoint red spots on the skin
Rapid weight gain
Changing moods
Shivering
Sleepiness, drowsiness
Trouble sleeping
Ringing in ears
Runny nose
Shakiness of limbs
Sore throat
Sweating
Tingling or trembling of hands and feet
Unusual bleeding or bruising
IMPORTANT NOTE: The above information is intended to increase awareness of health information and does not suggest treatment or diagnosis. This information is not a substitute for individual medical attention and should not be construed to indicate that use of the drug is safe, appropriate, or effective for you. See your health care professional for medical advice and treatment.
Product Code : 10366