Description
Dermachlor Solution for Animal Use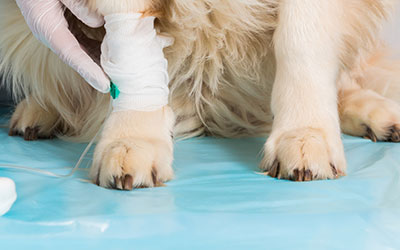 Dermachlor Rinse (Chlorhexidine Gluconate)
Dermachlor rinse is a general cleansing solution for pets namely, cats, dogs, and horses. It is a topical antiseptic that is applied superficially on the skin on areas that show infection. It has been successfully used in animals, and its benefits are highly proven. It aids in the cleansing and healing of superficial skin wounds. Furthermore, it is seen that Dermachlor rinse is very effective in preventing and in the treatment of skin infections seen on pets. In addition, the antiseptic properties of Dermachlor rinse have proven to protect the pets against skin infections. Dermachlor rinse is also used for wound irrigation that ensures that the wound is clean and bacteria free. It creates an ideal healthy environment in which healthy rapid cell and tissue growth are possible.
Dermachlor rinse is strictly for external use only. It is meant to be used on animals. Care must be taken to keep it out of the reach of the children as they might accidentally drink it.
Dermachlor rinse is easily available, and you can buy Dermachlor rinse online from Canada Pharmacy.
Directions
Dermachlor rinse is applied liberally to the infected skin or the wound area. Then let it stand for some time to obtain maximum effect. This process should be repeated 2 to 3 times daily or as directed by your vet.
Ingredients
The active ingredient is Chlorhexidine Gluconate 0.2%.
The inactive ingredients are:
Glycerin
Propylene Glycol
Malic Acid
Benzoic Acid
Salicylic Acid
Cautions
Dermachlor rinse is strictly for external use only. It should not be introduced into the body of the pet. It should be used as directed by your vet. So, before starting the treatment with Dermachlor rinse, discuss and get the proper instructions on its usage from your vet.
Special care must be taken that Dermachlor rinse should not come in contact with eyes and the mucous membranes of the animal. It should not be used to treat the infections or wounds in the ears. If contact is made, immediately flush the area with a large amount of clean water to wash away the Dermachlor rinse.
Side Effects
No known side effects have been recorded. However, some cases may show:
Allergic reaction
Irritation of eyes
IMPORTANT NOTE: The above information is intended to increase awareness of health information and does not suggest treatment or diagnosis. This information is not a substitute for individual medical attention and should not be construed to indicate that use of the drug is safe, appropriate, or effective for you. See your health care professional for medical advice and treatment.
Product Code : 10852