Description
What is desonide cream(desowned) used for?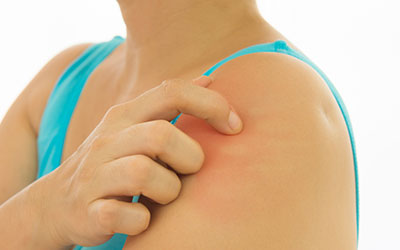 Chemical Name: DESONIDE (DESS-oh-nide)
Desowen (Desonide)
Desowen cream belongs to the group of mild steroids. It acts by reducing inflammation. So, it is used in the treatment of a variety of skin conditions where inflammation is a major contributor. Common skin conditions benefitting from Desowen cream are eczema, dermatitis, allergies, rash, and psoriasis. Desowen cream helps by preventing the release of certain substances that cause inflammation. Thus, it reduces the swelling, redness, and itching associated with these skin diseases.
You can buy Desowen cream online from Canada Pharmacy and have it directly delivered to your doorstep. Furthermore, you have assurance of quality and there's no hassle during the entire delivery process.
Directions
Desowen cream is strictly meant for external use only. It should only be used on the skin. It is not to be taken orally. Its application must be followed as directed by your physician. But the usual dose is to apply the cream 2 to 3 times a day to the affected area. To apply, first wash your hands. Then apply a small amount on the affected area and gently rub it in till all is absorbed. Do not apply Desowen cream over large areas of the skin. Once finished, wash your hands unless your hands are the affected areas.
In case of no improvement of your skin condition after 2 weeks, consult your doctor for further advice.
Ingredients
The active ingredient is Desonide Topical 0.05%.
Cautions
To make sure that it is safe to use Desowen cream, before starting its treatment consult your doctor if you have the following conditions.
Any skin allergies
Pregnancy
Breastfeeding
Diabetes
Patient is younger than 18 years of age
Immune system problems
Poor blood circulation
Side Effects
Desowen cream 0.05 is a topical steroid which when absorbed may cause systemic steroidal side effects. Consult your doctor if these side effects appear.
Blurred vision or seeing halos of light
Uneven heartbeats
Sleep problems, insomnia
Weight gain, puffiness of face
Tiredness
Severe skin reaction
Stinging or burning of treated skin
Skin itching or irritation
Dry, scaly, peeling skin
Stretch marks
Acne, skin rash
Lightened color of treated skin
Folliculitis with redness or crusting around hair follicles
IMPORTANT NOTE: The above information is intended to increase awareness of health information and does not suggest treatment or diagnosis. This information is not a substitute for individual medical attention and should not be construed to indicate that use of the drug is safe, appropriate, or effective for you. See your health care professional for medical advice and treatment.
Product Code : 9956