Description
Diamox for altitude sickness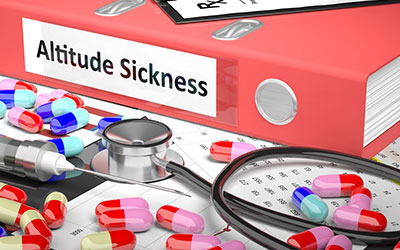 Diamox (Acetazolamide)
This particular medicine can primarily be used to treat altitude sickness, and it can also be used with a combination of other medicines to treat a type of eye problem known as open-eye glaucoma. The active ingredient, Acetazolamide, found in this particular medicine (Diamox) functions by lowering the level of fluid that can build up in your eye. Moreover, it also decreases the development of edema that can be caused by congestive heart failure. It basically acts as a "water pill."
On the other hand, it is also used to prevent the symptoms that occur because of altitude sickness. These symptoms include tiredness, nausea, dizziness, headaches, and shortness of breath. Diamox generic is available online easily.
You can buy Diamox generic or Acetazolamide 250 mg from Canada Pharmacy online.
Directions
Strictly follow your doctor's instruction when taking this medicine. Do not deviate from the dosage prescribed by your doctor. Generally, when taking orally, you should take this medicine 1 to 4 times every day. It all depends on how your doctor has prescribed it to you according to your condition.
You can take this medicine with meals or without your meals. Also, have more fluids unless directed otherwise by your doctor.
It is recommended that you swallow the capsule whole. You should not open it, break or chew it.
If using it for altitude sickness, take Diamox 1 to 2 days prior to climbing. It is recommended that you take it for 48 hours then and in case of serious side effects, immediately descend. It will not act as a cover against serious side effects.
Ensure that you discuss with your doctor the reasons for which you want Diamox and follow all instructions carefully.
Ingredients
The active ingredient found in Diamox is Acetazolamide.
Cautions
Before taking this medicine, inform your doctor of:
All allergies related to Diamox's ingredients or otherwise
Addison's disease
Low blood levels of sodium or potassium
Kidney disease
Liver disease
Metabolic problems
Cautions not listed may also exist.
Side Effects
The side effects you should be aware of are:
Dizziness
Light-headedness
Blurred vision
Dry mouth
Headache
Diarrhea
Tiredness
Drowsiness
Lost appetite
Increased urination
Unlikely symptoms:
Increased body hair
Hearing loss
Unusual tiredness
Nausea
Severe stomachache or abdominal pain
IMPORTANT NOTE: The above information is intended to increase awareness of health information and does not suggest treatment or diagnosis. This information is not a substitute for individual medical attention and should not be construed to indicate that use of the drug is safe, appropriate, or effective for you. See your health care professional for medical advice and treatment.
Product Code : 2154