Description
Differin XP Gel Uses: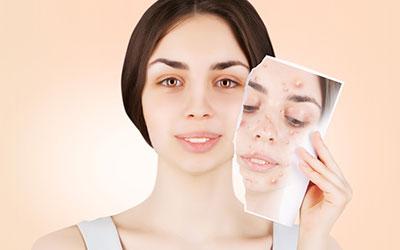 Differin XP Gel (Adapalene)
This particular medicine has links to the medical family class of retinoids. The medicines that belong to this particular class are usually those that are used for acne treatment. This particular XP gel functions by preventing the development and lowering the number of acne-blocked oil glands. This, in turn, prevents the development of plugs. It is said that when using Differin XP gel for treating acne, you may see results in between 4 to 8 weeks.
However, keep in mind the fact that your doctor may prescribe this medicine to you for other conditions that are not mentioned here. Thus, strictly follow and use this medicine as your doctor has prescribed it to you.
Acne treatment has now been made easier by using this particular XP gel. You can now easily buy Differin XP gel online from Canada Pharmacy.
Directions
Wash your hands thoroughly before applying this gel. Wash the affected area with a mild soap or cleanser. Gently pat dry the area. Take out a small amount of this XP gel on your fingertips and apply it to the affected area. You can apply the gel on your chest and back if they are affected by acne. However, do not apply it to cuts, open wounds, sunburnt skin or other areas of your skin affected by such problems.
It is recommended that you use this gel before bedtime. Apply a thick layer on to the affected area and wash your hands after applying the medicine.
However, strictly follow the method your doctor has prescribed to you.
Ingredients
The main ingredient found in Differin XP gel is Adapalene.
Cautions
Do not use if you are allergic to the gel's ingredients or if you have eczema or seborrheic dermatitis.
For external use only.
Avoid using cosmetics.
Wear covered clothing and avoid sunlight.
Avoid using this medicine if you are pregnant or breastfeeding.
Avoid using on children under 12 or seniors over 65 years.
Cautions not listed may also exist.
Side Effects
The side effects to be aware of are:
Burning or stinging
Discomfort
Dry skin
Itching
Peeling of skin
Redness of skin
Skin irritation
Sunburnt skin
Intense dry, red, swollen or blistered skin

Side effects not listed may also occur.
Fact Table

Formula

C28H28O3

License

US FDA

Bioavailability

Very low

Legal status

US: RX Only

Chemical Name

Adapalene

Elimination half-life

Between 7 and 51 hours

Dosage (Strength)

XP Gel 0.3%, Gel 0.10%, Cream 0.10%

Pregnancy

Consult a doctor

Brands

Differin

Protein binding

-

PubChem CID

60164

MedlinePlus

a604001

ChEBI

31174

ATC code

D10AD03

DrugBank

DB00210

KEGG

D01112

Routes of administration

Topical
IMPORTANT NOTE: The above information is intended to increase awareness of health information and does not suggest treatment or diagnosis. This information is not a substitute for individual medical attention and should not be construed to indicate that use of the drug is safe, appropriate, or effective for you. See your health care professional for medical advice and treatment.
Product Code : 9701