Description
Dristan Nasal Mist Use and Side Effects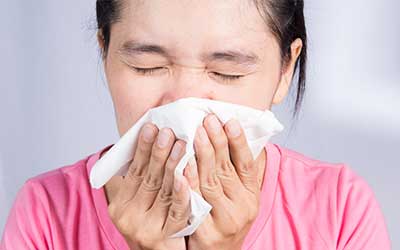 Dristan Nasal Mist
Dristan nasal mist is a combination product of two medicines that are phenylephrine and pheniramine. Phenylephrine belongs to the class of medications called decongestants which helps clears up the nasal passages by narrowing the blood vessels in the nose. Pheniramine, on the other hand, belongs to the family of medications called antihistamines. Its function is to reduce a runny nose, and it carries out its function by blocking histamine, a substance released by the body that causes allergy symptoms. This medication is used for temporary relief of stuffy nose due to allergies, the common cold, hay fever, or sinus inflammation.
You can easily purchase the medicine Dristan Nasal Mist online from Canada Pharmacy and have it be directly delivered to your doorstep without a hassle.
Directions
Before using the spray, gently blow your nose. By using one of your fingers, close the nostril on the side not receiving the medication. Keep your head upright, place the spray tip into the open nostril and spray the medication into the open nostril as you breathe in through your nose. Sniff hard a few times to make sure that the medication reaches deep into the nose. Repeat these steps for the other nostril as well if needed.
Ingredients
Each Dristan nasal mist 30 mg bottle contains oxymetazoline HCl 0.05% as well as inactive substances like:
Benzalkonium chloride
Benzyl alcohol
Disodium edetate
Hypromellose
Phosphoric acid
Sodium chloride
Sodium phosphate
Water
Cautions
Do not use for three consecutive days as it will only make a stuffy nose worse.
Do not spray too much, always follow the number of drops prescribed.
Pregnant females should use it only by the consultation of the doctor.
Nursing mothers should use it with a doctor's advice.
Consult a doctor when using the spray for children.
Side Effects
Many medicines tend to cause side effects, but once the entire treatment is completed, these unwanted effects tend to go away. Possible side effects of Dristan nasal mist are:
Temporary burning in the nostrils
Slight itching
Sneezing
Dryness in nose
May cause allergic reactions such as swelling of the face, eyes, and lips, trouble breathing, hives, etc.
IMPORTANT NOTE: The above information is intended to increase awareness of health information and does not suggest treatment or diagnosis. This information is not a substitute for individual medical attention and should not be construed to indicate that use of the drug is safe, appropriate, or effective for you. See your health care professional for medical advice and treatment.
Product Code : 1299