Description
What is dulera inhaler used for?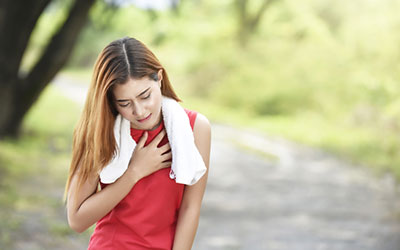 Dulera Inhaler
Dulera inhaler is used to prevent symptoms of asthma such as shortness of breath, wheezing, etc. It contains two medications that are mometasone furoate and formoterol. Mometasone furoate is a corticosteroid. It helps in reducing inflammation in the airways and acts upon inflammation-causing substances in the body such as histamine. Formoterol works by relaxing the muscles that surround the airways. This helps in opening up the airways. Formoterol also keeps cells mast cells from sending out chemical signals to the brain that trigger inflammation, helping to keep the airways less sensitive.
You can purchase the medicine Dulera Inhaler easily from Canada Pharmacy.
Directions
Shake the inhaler well before each use and inhale this medication through the mouth. The usual dose is usually twice daily, once in the morning and then in the evening. If you are supposed to take is two puffs according to the doctor's prescription, have at least a one-minute pause between them. If you are using other inhaler medications at the same time, make sure to wait at least 1 minute between the use of each medication and ensure you use Dulera inhaler at the end.
Ingredients
Theactive ingredients of Dulera inhaler 100 mcg are mometasone furoate, and formoterol fumarate dehydrate whereas the inactive ingredients include hydrofluoroalkane (HFA-227), anhydrous alcohol, and oleic acid.
Cautions
The following need to be taken care of when using Dulera.
It can't be used during an asthma attack. It is not a substitute for quick-relief inhalers.
Asthma patients should always have a quick-relief inhaler on hand.
Gargle and rinse your mouth with water after each use.
Do not swallow this
May slow down child growth if used by children.
Not to be used by pregnant women.
Not to be used by nursing mothers without a doctor's recommendation.
May cause QT prolongation due to irregular heartbeats.
Kids younger than 12 years of age should avoid using this medication.
Prolonged use may lead to osteoporosis.
Side Effects
The most common side effects of Dulera inhaler 100 mcg are:
Inflammation in nose and throat
Inflammation of sinus
A headache
A yeast infection known as thrush in mouth and throat
Allergic reactions such as swelling of the face, lips and eyes, trouble breathing, hives, etc.
IMPORTANT NOTE: The above information is intended to increase awareness of health information and does not suggest treatment or diagnosis. This information is not a substitute for individual medical attention and should not be construed to indicate that use of the drug is safe, appropriate, or effective for you. See your health care professional for medical advice and treatment.
Product Code : 11657