Description
Duoneb Medicine Online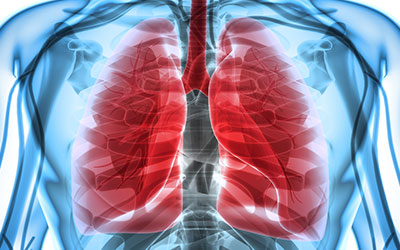 Duoneb (Albuterol/Ipratropium) Nebules
Douneb Medicine is used to prevent wheezing, difficulty breathing, chest tightness, and coughing in people with chronic obstructive pulmonary disease (COPD) such as chronic bronchitis, emphysema, etc. This medication contains two substances that are ipratropium and albuterol. Both of these drugs belong to the class of medicines known as bronchodilators. Bronchodilators work by relaxing the muscles surrounding the air passage to open up the bronchial tubes and make breathing easier and smoother.
You can buy Duoneb from Canada Pharmacy to get the best rates on your order.
Directions
This medication needs to be used with a nebuliser. In order to take this medicine, one needs to learn how to operate a nebuliser. Inhale the medicine through the nebuliser as many times a day as your doctor prescribed. Usually, it is about four times a day. Each session tends to take about 10 to 15 minutes. Do not overdose or use too frequently as it can lead to fatal side effects. This medication is not supposed to be swallowed or injected.
Ingredients
This Ipratropium Albuterol medicine contains 3.0 mg (0.1%) of albuterol sulfate (equivalent to 2.5 mg (0.083%) of albuterol base) and 0.5 mg (0.017%) of ipratropium bromide in an isotonic, sterile, aqueous solution
The solution contains sodium chloride, hydrochloric acid to adjust to pH 4, and edetate disodium, USP (a chelating agent).
Cautions
The following need to be taken care of when using this drug.
Overdose may lead to death, be mindful of the prescribed amount.
Not suitable for use by people younger than 18 years of age.
Not to be used by pregnant females.
Breastfeeding mothers should not use this drug as it passes through milk and may have unwanted effects on the child.
Avoid getting medication into eyes.
Limit use of alcohol and marijuana.
May make you dizzy, do not engage in activities that require complete attention until fully alert.
Side Effects
Possible side effects of Duoneb medicine include:
Cold symptoms such as stuffy or a runny nose, sneezing, cough, etc.
A headache
Trouble breathing
The following symptoms require immediate medical attention.
Choking
Chest pain
Irregular heartbeats
Tremors
Painful or difficult urination
Swelling of ankles and feet
IMPORTANT NOTE: The above information is intended to increase awareness of health information and does not suggest treatment or diagnosis. This information is not a substitute for individual medical attention and should not be construed to indicate that use of the drug is safe, appropriate, or effective for you. See your health care professional for medical advice and treatment.
Product Code : 9724