Description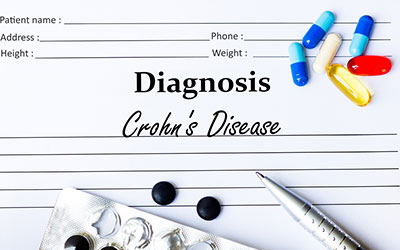 Duralactin Canine Chewable Use
Duralactin
Duralactin canine chewable is a supplement that helps relieve pets suffering from inflammation. It's particularly designed for dogs that suffer from inflammation due to arthritis. Duralactin also prevents tissue damage in the animal's body. Therefore, it helps in keeping your pet healthy and ensures its overall well-being. Duralactin consists of MicroLactin. MicroLactin is a patented dried milk protein from the milk of hyperimmunized cows. It works by blocking and inhibiting body chemicals from participating in the inflammatory response. It is very helpful in resolving problems such as arthritis, degenerative joint disorders, spinal injury, hip pain, etc. in dogs. It smells good and is available in multiple flavors and is, therefore, loved by your pet as well.
The medicine Duralactin is available for purchase online at Canada Pharmacy, and you can get it delivered right to your doorstep too! Furthermore, shopping from Canada Pharmacy ensures the best possible rates for all your orders.
Directions
Duralactin should be given exactly according to vets prescription. The normal dosage for dogs is:
Dogs that weigh less than 40 lbs: half a tablet, two times a day.
Pets weighing between 40 and 80 lbs: 1 tablet twice a day.
Dogs weighing between 81 and 120 lbs: one and a half tablet, two times a day.
Dogs weighing over 102 lbs: 2 tablets daily.
Use the medication regularly for best results.
Ingredients
Duralactin canine chewable contains MicroLactin 1000 mg, dextrose, stearic acid, vanilla flavoring, and magnesium stearate.
Cautions
All medications need to be taken according to the doctor's prescription.
Administer the pet during and after taking the medicine to see any signs of allergic reactions or gastrointestinal upsets.
For veterinary use only.
Not suitable for human consumption.
In case of an overdose in a pet, seek medical help immediately.
Keep away from children and pets.
Duralactin is available for cats and dogs, be mindful of which one you need while purchasing.
Consult a vet before using for pregnant animals.
Side Effects
No severe side effects have been recorded for this medication yet. However, you should keep the following in mind:
May cause allergic reactions
Overdose may lead to serious gastrointestinal problems.
IMPORTANT NOTE: The above information is intended to increase awareness of health information and does not suggest treatment or diagnosis. This information is not a substitute for individual medical attention and should not be construed to indicate that use of the drug is safe, appropriate, or effective for you. See your health care professional for medical advice and treatment.
Product Code : 9549