Description
Dymista Uses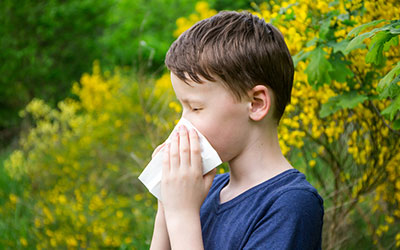 DYMISTA is a prescription medicine used to treat symptoms of seasonal allergic rhinitis in people 12 years of age and older, who need treatment with both azelastine hydrochloride and fluticasone propionate. DYMISTA may help to reduce your nasal symptoms including stuffy nose, runny nose, itching, and sneezing.
Directions
Adults and adolescents (12 years and older): One actuation in each nostril twice daily (morning and evening). Dymista Nasal Spray is suitable for long-term use. The duration of treatment should correspond to the period of allergenic exposure. The bottle should be shaken gently before use for about 5 seconds by tilting it upwards and downwards and the protective cap be removed afterwards. Prior to first use Dymista Nasal Spray must be primed by pressing down and releasing the pump 6 times. If Dymista Nasal Spray has not been used for more than 7 days it must be reprimed once by pressing down and releasing the pump.After blowing the nose the suspension is to be sprayed once into each nostril keeping the head tilted downward
Ingredients
Dymista (azelastine hydrochloride and fluticasone propionate) nasal spray is formulated as a white, uniform metered-spray suspension for intranasal administration. It is a fixed dose combination product containing an antihistamine (H1 receptor antagonist) and a corticosteroid as active ingredients. One actuation (0.14 g) delivers 137 micrograms azelastine hydrochloride (= 125 micrograms azelastine) and 50 micrograms fluticasone propionate.
Cautions
DYMISTA can cause sleepiness or drowsiness. Do not drive, operate machinery, or do anything that needs you to be alert until you know how DYMISTA affects you.
Do not drink alcohol or take any other medicines that may cause you to feel sleepy while using DYMISTA. It can increase your chances of having serious side effects.
Side Effects
Sleepiness or drowsiness
Nasal Problems. Symptoms of nasal problems may include: crusting in the nose, nosebleeds, runny nose, hole in the cartilage between your nose (nasal septal perforation). A whistling sound when you breathe may be a symptom of nasal septal perforation.
Slow wound healing. You should not use DYMISTA until your nose has healed if you have a sore in your nose, if you have had surgery on your nose, or if your nose has been injured.
Thrush (Candida), a fungal infection in your nose and throat. Tell your healthcare provider if you have any redness or white colored patches in your nose or mouth.
Eye problems, such as glaucoma or cataracts. Some people may have eye problems, including glaucoma and cataracts. You should have regular eye exams when using DYMISTA.
Immune system problems that may increase your risk of infections. DYMISTA may cause problems with the way your immune system protects your body against infection and increase your risk of infection. Avoid contact with people who have contagious diseases such as chickenpox or measles while you use DYMISTA. Symptoms of infection may include: fever, aches or pains, chills, feeling tired.
Adrenal Insufficiency. Adrenal insufficiency is a condition in which the adrenal glands do not make enough steroid hormones. Symptoms of adrenal insufficiency may include: tiredness, weakness, nausea, vomiting, low blood pressure.
Slowed or delayed growth in children. A child's growth should be checked regularly while using DYMISTA.
IMPORTANT NOTE: The above information is intended to increase awareness of health information and does not suggest treatment or diagnosis. This information is not a substitute for individual medical attention and should not be construed to indicate that use of the drug is safe, appropriate, or effective for you. See your health care professional for medical advice and treatment.
Product Code : 13176