Description
Edecrin Indications and Side Effects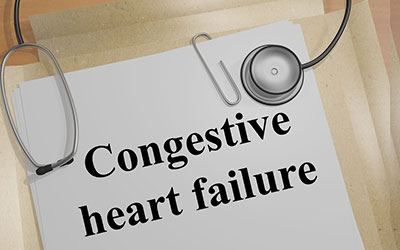 Edecrin (Ethacrynic Acid)
Edecrin 25 mg is a water pill also known as a diuretic. It works in the kidneys to increase the amount of urine you make. This helps your body to get rid of extra water and also decrease swelling.
This medication helps to decrease edema caused by conditions such as liver disease, kidney disease, cancer, and congestive heart failure. This decreasing of edema helps your kidneys to work better and lessens symptoms such as swelling of your hands, feet, or belly and trouble breathing.
This drug should not be used for infants. You can buy Edecrin 25mg online from Canada Pharmacy.
Directions
Edecrin acid 25mg is to be taken orally and can be taken with or without food as advised by your doctor. It can be taken 2 times a day usually after a meal.
The dosage of this drug depends on the severity of your medical condition and your response to treatment. To reduce the risk of side effects, you may be asked to take this medication at a low dosage and then gradually increase the dose.
Your dose will be adjusted based on your medical condition and lab test. Some people may be advised to take this medication regularly or only when needed.
Use this drug daily to get the most benefit from it or as scheduled by your doctor and take it at the same time each day as directed by your physician.
Ingredients
The ingredients include colloidal silicon dioxide, lactose, magnesium stearate, starch, and talc.
Cautions
Also, let your physician know about the medical treatments and medicines you are using.
Let your doctor know if you have any allergies before using it.
Tell your doctor about the medical history of the family including gout, kidney disease, and liver disease.
Side Effects
Some common side effects of this drug include:
Dizziness
Lightheadedness
Weakness
Muscle cramps
Upset stomach
Diarrhea
If any of the conditions start to get worse, let your doctor know immediately.
To avoid getting dizzy or lightheaded, rise from your sitting or lying position very slowly.
Keep in mind that your doctor has prescribed you this medication because its benefits to you are greater than the risk of side effects. Many people who use this medication do not have serious side effects.
Since this drug is diuretic, it can cause serious loss of body water, salts, and minerals. If you notice any of the following symptoms, notify your doctor immediately:
Dehydration
Unusual decreased urination
Dry mouth
Fast or irregular heartbeat
Dizziness
Easy bruising
Vertigo
Decreased hearing
Bloody stool
Stomach or abdominal pain
IMPORTANT NOTE: The above information is intended to increase awareness of health information and does not suggest treatment or diagnosis. This information is not a substitute for individual medical attention and should not be construed to indicate that use of the drug is safe, appropriate, or effective for you. See your health care professional for medical advice and treatment.
Product Code : 12594