Description
Effient Drug Interaction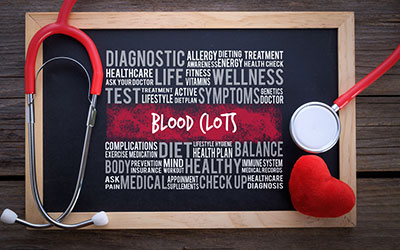 Effient (Prasugrel)
The Effient drug is also known by its generic name Prasugrel. This medicine is used with aspirin by patients who have heart diseases, a recent heart attack or unstable angina. It can also be used by patients undergoing a heart procedure.
This drug helps to prevent serious heart or blood vessel problems which include heart attacks, strokes or blood clot in stents. The Effient drug works by blocking platelets from sticking together and prevents them from forming harmful blood clots. This platelet effect helps to keep the blood flowing smoothly in your body.
You can buy Effient from Canada Pharmacy.
Directions
Take Effient drug orally, with or without food as directed to you by your physician. It can usually be taken once a day. Your physician may advise you to take this drug with a low dose of aspirin; make sure to follow your doctor's instructions carefully.
It is extremely important to take Effient drug exactly as directed. Do not increase the dosage or increase the medication more than what has been prescribed by your doctor. Taking an increased dosage will not improve your condition any faster but will increase the risk of side effects.
Do not stop using this medication unless directed by your doctor otherwise.
The dosage of this drug depends on the severity of your medical condition and your response to treatment. Use this drug regularly to get more benefits.
Ingredients
The ingredients include:
Mannitol
Hypromellose
Low-substituted hydroxypropyl cellulose
Microcrystalline cellulose
Sucrose stearate
Glyceryl behenate
Prasugrel 10 mg
Cautions
Let your physician know about the medical treatments and medicines you are using.
Let your doctor know if you have any allergies before using it.
Tell your doctor about the medical history of the family including blood disorder, blood clots, liver disease, etc.
Side Effects
Some common side effects of this drug include:
Headache
Nausea
Nosebleed
Stomach upset
Keep in mind that your doctor has prescribed you this medication because its benefits to you are greater than the risk of side effects. Many people who use this medication do not have serious side effects.
However, if you undergo any serious side effects as mentioned below then notify your doctor immediately.
Unusual pain or swelling or discomfort
Unusual bruising
Prolonged bleeding from cuts or gums
Persistent or frequent nosebleeds
Unusually heavy or prolonged menstrual flow
Bloody or black stools
Bloody urine
Vomit that is bloody or looks like coffee grounds
Severe headache
Dizziness or fainting
Shortness of breath
Chest pain
Difficulty swallowing
Prasugrel can cause blood disorder which is very rare but serious so if you develop any symptoms of this blood disorder, get immediate medical help.
Vision changes
Slurred speech
Confusion
Dark urine
Unusual weakness or tiredness
Unexplained fever.
IMPORTANT NOTE: The above information is intended to increase awareness of health information and does not suggest treatment or diagnosis. This information is not a substitute for individual medical attention and should not be construed to indicate that use of the drug is safe, appropriate, or effective for you. See your health care professional for medical advice and treatment.
Product Code : 11501