Description
Eldepryl Patient Information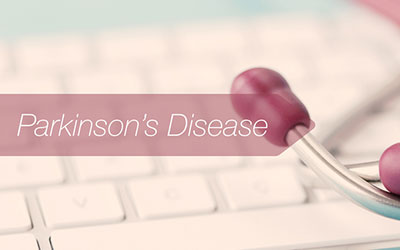 Chemical Name: SELEGILINE (seh-LEDGE-ah-leen)
Eldepryl
Eldepryl 5mg prevents the breakdown of a chemical in your brain called dopamine. Low levels of this chemical are associated with Parkinson's disease.
Selegiline 5mg is used together with other medicines to treat symptoms of Parkinson's disease.
You can buy Eldepryl 5 mg online easily. You will find Eldepryl 5mg online at Canada Pharmacy at the best rates. Also, you get to enjoy genuine products from Canada Pharmacy and have your order delivered right to your doorstep without any hassle or annoyances.
Directions
Once you are prescribed and buy Eldepryl, then do not use this medication if you are allergic to Selegiline, or if you have used any of the following drugs within the past 14 days:
Cough or cold medicine that contains dextromethorphan
Meperidine, propoxyphene or tramadol
Methadone
MAO inhibitors such as isocarboxazid, tranylcypromine, phenelzine, rasagiline, or transdermal selegiline.

Take Selegiline exactly as it was prescribed for you. While you are using Selegiline and for 14 days after you stop, you must be careful of your diet. Make sure to ask your doctor about the diet you should follow. Eating some foods while you are using Selegiline can raise your blood pressure to dangerous levels.
Selegiline capsules are usually taken twice a day, at breakfast and lunch. Follow your doctor's instructions.
Ingredients
It includes:
5mg selegiline hydrochloride
Citric acid
Lactose
Magnesium stearate
Microcrystalline cellulose.
Cautions
While taking selegiline, do not drink alcohol or eat foods that are high in tyramine. Eating tyramine while you are using Selegiline can raise your blood pressure to dangerous levels and cause life-threatening symptoms.
You may have increased sexual urges, unusual urges to gamble, or other intense urges while taking this medication. Talk with your doctor if you believe you have any intense or unusual urges while taking Selegiline.
Side Effects
Side effects that you may experience while using the medicine include:
Sudden and severe headache, confusion, blurred vision, problems with speech or balance, nausea, vomiting, chest pain, seizure, and sudden numbness
Hallucinations
Feeling restless, agitated, or irritable
Twitching muscle movement
Painful or difficult urination

Less serious side effects may include:
Dizziness, weakness
Insomnia
Runny or stuffy nose
Back pain
Mouth sores or ulcers
IMPORTANT NOTE: The above information is intended to increase awareness of health information and does not suggest treatment or diagnosis. This information is not a substitute for individual medical attention and should not be construed to indicate that use of the drug is safe, appropriate, or effective for you. See your health care professional for medical advice and treatment.
Product Code : 2431