Description
Eldoquin Forte Uses, Side Effects & Warnings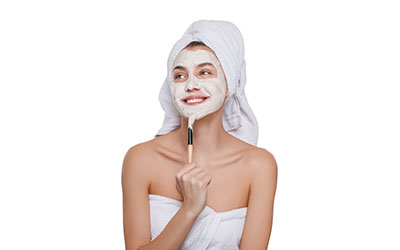 Eldoquin Forte 4% Cream
Eldoquin Forte minimizes the development of tegument in the skin. Plume (melanin) is the pigment that gives the skin its brown color. Hydroquinone topical helps to lighten the dark areas of the skin such as age spots, suntan, and dark areas which are the result of hormonal changes, freckles, and any other marks due to injury.
This treatment works by stopping the procedure which gives rise to discoloration.
You can buy Eldoquin Forte 4% cream from Canada Pharmacy at the lowest available cost with the best quality.
Directions
Eldoquin Forte 4% cream is normally applied two times in a day (at morning and bedtime). Use it in the same way as directed by the doctor or mentioned on the label. Do not try to use it in even slightly larger or smaller amounts than recommended. This cream is only for use on the skin. While applying, avoid using it on your lips, mouth, or nose.
Before starting treatment with this medicine, do a patch test to see if there are any allergic reactions. If they are none, you can use the medicine as prescribed.
Ingredients
Eldoquin Forte includes:
Salt
Hydroquinone (4%)
Stearic acid
Propylene glycol
Polyoxyl stearate
Mineral oil
Propyl-paraben
Sodium metabisulfite
Glyceryl monostearate
Propylene glycol monostearate
Cautions
Different people experience different side effects. It depends on many factors it can be due to the environment, patient-related, due to age or drug-related as every drug has some side effects with it.
You should discontinue using this medication if you are allergic to any of its ingredients.
Before using it, consult your doctor or pharmacist first and ask whether it will cause any side effects to your skin. If you have any of the problems mentioned below, do not use this cream.

If you are pregnant, make sure to ask your doctor first.
People of the age 12 or below should avoid this medication.
Side Effects
Side effects of Eldoquin Forte include burning, itching, stinging, and erythema.
If you use more than prescribed, then other side effects may also occur which are not mentioned above. If you experience any of the above or other side effects, then tell your doctor or pharmacist promptly.
IMPORTANT NOTE: The above information is intended to increase awareness of health information and does not suggest treatment or diagnosis. This information is not a substitute for individual medical attention and should not be construed to indicate that use of the drug is safe, appropriate, or effective for you. See your health care professional for medical advice and treatment.
Product Code : 298