Description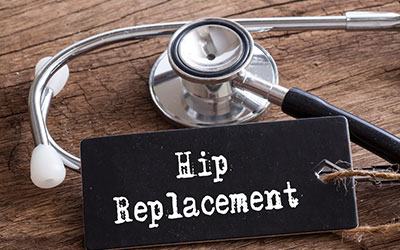 ELIQUIS (Apixaban) is a medication that may be prescribed for one of the following reasons:
Treat deep vein thrombosis (DVT) or pulmonary embolism (PE) and to reduce the risk of it happening again
Provide prophylaxis for DVT and PE in certain high-risk patients, like those undergoing knee or hip replacement surgery
Reduce the risk of stroke in patients with nonvalvular atrial fibrillation
If a clot forms in the veins, it can break off and lead to harmful and sometimes deadly events like a cardiovascular accident (stroke), myocardial infarction (heart attack), or PE (clot in the lungs). Certain people are at high risk of clot formation, including those who have had a clot before and those with atrial fibrillation.
Atrial fibrillation is an irregular heart rhythm where one of the chambers of the heart "quivers" instead of efficiently pumping blood. This causes blood to stay in one spot and increases the risk of a clot.
ELIQUIS works by targeting a protein in the clotting cascade, called factor Xa (Ten A). Shutting off this protein slows down clot formation, preventing their formation.
Directions
The normal dose of ELIQUIS (apixaban) is 5 mg twice daily.
The dose may be decreased to 2.5 mg twice in certain patients based on characteristics like weight, age, and kidney function.
Ingredients
The active ingredient of ELIQUIS is apixaban.
Cautions
ELIQUIS cannot be used by those with artificial heart valves.
Patients with triple phospholipid syndrome (a genetic clotting disorder) should not use ELIQUIS.
If you experience bleeding or bruising that does not stop while taking ELIQUIS, call your doctor.
Side Effects
Since ELIQUIS works by slowing the clotting cascade, the main side effects are related to bleeding. Examples of major bleeding events include:
Blood in the urine or stool
Gastrointestinal bleeding
Hemorrhagic stroke
Intracranial hemorrhage
Example of minor side effects related to bleeding include:
Bleeding gums
Bruising
Cuts that take longer to heal
Nose bleeds
Speak with your doctor for management strategies around bleeding side effects and for a full list.
To get the best price of Eliquis Medication, buy ELIQUIS online form a trusted retailer. ELIQUIS cost at Canada Pharmacy is competitive.
References
Eliquis [package insert].New York, NY: Bristol-Myers Squibb, 2010
Fact Table

Formula

C25H25N5O4

License

EU EMA, US FDA

Bioavailability

50%

Legal status

RX Only

Chemical Name

Apixaban

Elimination half-life

9-14 hours

Dosage (Strength)

2.5mg, 5mg (Brand and Generic)

Pregnancy

Apixaban should not be taken during pregnancy.

Brands

Eliquis

Protein binding

87%

PubChem CID

10182969

MedlinePlus

a613032

ChEBI

72296

ATC code

B01AF02

DrugBank

DB06605

KEGG

D03213

Routes of administration

Inhaled
IMPORTANT NOTE: The above information is intended to increase awareness of health information and does not suggest treatment or diagnosis. This information is not a substitute for individual medical attention and should not be construed to indicate that use of the drug is safe, appropriate, or effective for you. See your health care professional for medical advice and treatment.
Product Code : 13142