Description
EPILYT (Propylene Glycol-Glycerin) lotion is a non-prescription product that can be used to prevent dry, rough, and scaly skin. It may be commonly used for the following conditions:
Burns from radiation therapy
Diaper rash
Itchy skin
Rough skin
You may experience dry skin when the upper layer of the skin is unable to retain moisture. The skin can lose moisture for various reasons, and EPIPLYT can help to keep moisture in and prevent water loss.
The active ingredients in EPILYT lotion are propylene glycol and glycerin, which are both humectants. Humectants work by drawing moisture into the outer layer of the skin to rehydrate it.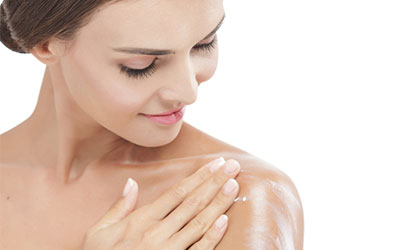 Directions
Use this product as directed on the package. If your doctor has directed you to use EPILYT, use it as directed according to your doctor.
Wash and gently dry the affected area before applying EPILYT Lotion. Wash your hands after each application.
Ingredients
The active ingredients in EPILYT lotion are propylene glycol and glycerin.
Cautions
Only use EPILYT lotion on clean, dry skin, and do not apply it to open wounds.
Stop using EPILYT if signs of an allergic reaction occur, like itching, rash, swelling, dizziness, or trouble breathing.
Side Effects
Side effects are usually rare for EPILYT lotion, but they may occur in some people. Speak with your doctor or pharmacist for a full list of side effects that apply to you. The most common side effects may include:
Burning
Irritation
Redness
Stinging
References:
Humectants, Healthline, January 28th, 2019. Retrieved May 2020.
IMPORTANT NOTE: The above information is intended to increase awareness of health information and does not suggest treatment or diagnosis. This information is not a substitute for individual medical attention and should not be construed to indicate that use of the drug is safe, appropriate, or effective for you. See your health care professional for medical advice and treatment.
Product Code : 6057