Description
Epilyt Lotion Concentrate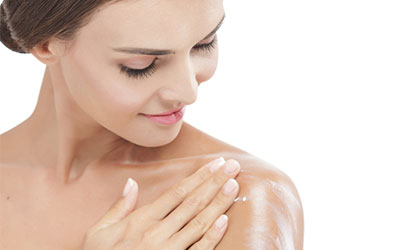 Epilyt lotion is a medication used for controlling dry skin. Epilyt lotion is a clear, colorless and non-greasy liquid used to moisturize the skin.
The lotion works by softening and smoothening thickened, rough, or dry skin. It is ideal for the people who have dry skin.
You can buy Epilyt lotion easily from Canada Pharmacy online at the lowest cost available with the best quality and get it delivered right to your doorstep.
Directions
Use this medication as prescribed or directed by the doctor or follow all directions mentioned on the label of the product.
Apply to the affected areas after shaking the bottle, if mentioned. To remove the dryness of the hands, use this product every time after you wash your hands. Apply it on the skin only.
Do not use it on the areas of the skin that are burned, irritated, cut, injured, or recently shaved.
Contact your doctor or pharmacist for more details.
Ingredients
Epilyt lotion contains lactic acid, propylene glycol, glycerin, and oleic acid.
Cautions
If you have any of the following problems, consult your doctor before using this medication:
Infection
Sores
Skin cuts
Keep Epilyt lotion at room temperature and away from moisture or heat.
Certain ingredients of this lotion may make you more susceptible to sunburn. Check the label first for any warnings or use it the way your doctor or pharmacist has prescribed.
Do not use it if your skin is prone to acne and tell your doctor about this before using it.
Stop using it if it causes discoloration or stain and ask your doctor or pharmacist for more details.
Side Effects
The side effects of using Epilyt lotion are rare but burning, stinging, irritation or redness may occur.
If your doctor has suggested you this medication, it means he believed that the side effects of using it are lower than the benefits it will provide to you.
If any of the side effects mentioned below occur, tell your doctor as soon as possible:
Unusual changes in the skin (such as white, soggy, turning with wetness)
Skin infection symptoms
Using Epilyt lotion does not cause any allergic problem but if you experience it, discuss with your doctor promptly.
IMPORTANT NOTE: The above information is intended to increase awareness of health information and does not suggest treatment or diagnosis. This information is not a substitute for individual medical attention and should not be construed to indicate that use of the drug is safe, appropriate, or effective for you. See your health care professional for medical advice and treatment.
Product Code : 6057