Description
Equine FA/Plus Granules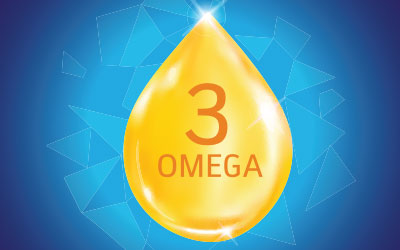 This supplement is used for horses, mainly.
Equine F.A. Plus granules are a supplemental source of omega fatty acids and other essential vitamins and minerals. This supplement is used for maintenance of healthy skin and hair coat in horses. It is used as an aid along with the usual diet of the horse. It will also treat some allergic skin conditions in horses.
You can purchase these granules online from Canada Pharmacy. Your order will be directly delivered to your doorstep and you won't have to worry about compromised quality.
Directions
Consult with your veterinarian to know the correct amount of the dose and the schedule of the dose for each individual horse. The recommended dosage schedule for the daily administration of Equine F.A. Plus granules is as follows:
The initial dose, which will continue for the first 2 weeks is 2 scoops of Equine F.A. Plus Granules per day.
The maintenance dose will follow the initial dose, and it is 1 scoop per day of Equine F.A. Plus Granules. It will start after the first two weeks of taking the initial dose.
A 30-gram scoop is enclosed in the container. Measure out the prescribed daily dose with the help of the provided 30-gram scoop and pour it over the horse's grain and then mix it properly. The product may be mixed with grain, if necessary, to facilitate complete consumption. Equine F.A. Plus Granules is formulated with a proprietary, highly palatable sweet apple and molasses flavor base to enhance acceptance by the horse.
Ingredients
Each 30-gram scoop (1 scoop) of Equine F.A. Plus Granules contains:
Active Ingredients
Microencapsulated Fatty Acids
Flaxseed Oil 6000 mg
Vitamin A 4500 I.U.
Vitamin E 30 I.U.
Choline 60 mg
Zinc (from Zinc amino acid chelate) 30 mg
Selenium (from selenium amino acid chelate) 30 mg
Inactive Ingredients
Hydrolyzed Vegetable Protein
Silicon Dioxide
Sucrose
Sweet Apple
Molasses Flavoring
Cautions
Be sure to keep the supplements out of reach of children
Store the supplements at room temperature; at 15°C-30°C (59°F-86°F)
Avoid putting Equine F.A. Plus Granules in excessive heat
Side Effects
The side effects you should know about are:
Irritability or bad temper
Rashes on the skin of the horse
Digestive problems
IMPORTANT NOTE: The above information is intended to increase awareness of health information and does not suggest treatment or diagnosis. This information is not a substitute for individual medical attention and should not be construed to indicate that use of the drug is safe, appropriate, or effective for your pet. See your veterinarian for medical advice and treatment for your pet if you have any concerns.
Product Code : 10725