Description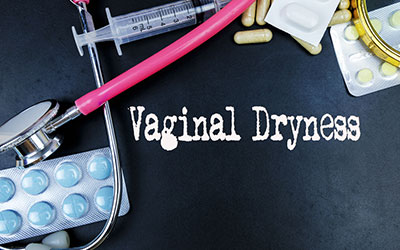 Benefits and Use of Estrogel
Estradiol gel is a synthetic female hormone and is absorbed through the skin and enters the bloodstream. It is used by women to help reduce vaginal symptoms such as burning, itching or vaginal dryness. Estrogel helps in reduction of menopause symptoms.
When treating only vaginal symptoms using Estrogel, it is better to apply products directly inside the vagina or around it as estrogen taken orally may get absorbed through the skin and increase the risk of side effects due to more estrogen being absorbed.
You can buy Estrogel from Canada Pharmacy. Make sure to use Estrogel coupons to enjoy great discounts.
Directions
Once you are prescribed and buy Estradiol gel, the gel is applied to clean and dry skin on the upper thigh area or as directed by your physician. It is usually applied once daily. You can switch between the left and right thigh with each application.
Do not apply this gel to the breast or face or in or around the vagina.
Avoid applying Estrogel to the broken or irritated skin.
Do not allow others to help you apply this medication.
The dosage of this drug depends on the severity of your medical condition and your response to treatment.
After using this medication, make sure that your hands are washed thoroughly with soap to avoid the risk of accidentally spreading it from your hands to someone else. Wait a few minutes after the application of this drug; let it dry and then dress and cover yourself up. Make sure to cover this application site with a cloth to prevent others from touching it.
Wait at least 1 hour to allow others to touch your skin and if they do accidentally touch the area of the drug, have them wash their hands right away. Use this drug regularly to get more benefits.
Ingredients
The main ingredients include Estradiol, purified water, alcohol, triethanolamine, and carbomer 934P.
Cautions
Let your physician know about the medical treatments and medicines you are using.
Let your doctor know if you have any allergies before using it.
Tell your doctor about the medical history of the family including vaginal bleeding of unknown causes, hormone problems, or blood disorders.
Side Effects
Some common side effects of this drug include:
Headache
Breast pain
Irregular vaginal bleeding or spotting
Stomach/abdominal cramps, bloating
Nausea and vomiting
Hair loss

However, if you undergo any serious side effects as mentioned below then notify your doctor immediately.
Breast lumps
Unusual vaginal bleeding
Dizziness and faintness
Changes in speech
Severe headaches
Chest pain
Shortness of breath
Pain in your legs
Changes in vision
Vomiting

Some very rare but more serious side effects include:
Cancer of the uterus
Stroke
Heart attack
Gallbladder disease
Ovarian cancer

Notify your doctor right away if you undergo any side effects.
Fact Table

Formula

C18H24O2

License

EU EMA

Bioavailability

Oral: less than 5%

Legal status

RX Only

Chemical Name

Estradiol

Elimination half-life

Oral: 13–20 hours, Sublingual: 8–18 hours, Topical (gel): 36.5 hours

Dosage (Strength)

0.06% get (80 grams)

Pregnancy

Consult a doctor

Brands

Estrogel, Estradiol Transdermal Cream

Protein binding

98%

PubChem CID

5757

MedlinePlus

a601121

ChEBI

16469

ATC code

G03CA03

DrugBank

DB00783

KEGG

D00105

Routes of administration

Inserted
IMPORTANT NOTE: The above information is intended to increase awareness of health information and does not suggest treatment or diagnosis. This information is not a substitute for individual medical attention and should not be construed to indicate that use of the drug is safe, appropriate, or effective for you. See your health care professional for medical advice and treatment.
Product Code : 9863