Description
Exforge blood pressure medication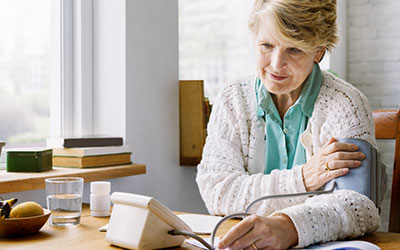 Chemical Name AMLODIPINE (am-LOE-di-peen) and VALSARTAN (val-SAR-tan)
This medicine is a calcium channel blocker and angiotensin II receptor blocker combination used to treat high blood pressure. It may also be used to treat other conditions as determined by your doctor.
Directions
Follow the directions for using this medicine provided by your doctor. AN ADDITIONAL PATIENT INFORMATION LEAFLET is available with this medicine. Ask your doctor, nurse, or pharmacist any questions that you may have about this information. THIS MEDICINE MAY BE TAKEN on an empty stomach or with food. STORE THIS MEDICINE at room temperature at 77 degrees F (25 degrees C), in a tightly-closed container, away from heat, moisture, and light. Brief storage between 59 and 86 degrees F (15 and 30 degrees C) is permitted. Take this medicine regularly to receive the most benefit from it. Taking this medicine at the same time each day will help you remember to take it. CONTINUE TO TAKE THIS MEDICINE even if you feel well. Do not miss any doses. IF YOU MISS A DOSE OF THIS MEDICINE, take it as soon as possible. If it is almost time for your next dose, skip the missed dose and go back to your regular dosing schedule. DO NOT take 2 doses at once.
Ingredients
AMLODIPINE (am-LOE-di-peen) and VALSARTAN (val-SAR-tan)
Cautions
SIDE EFFECTS that may occur while taking this medicine include dizziness, dry cough, sore throat, or stuffy nose. If they continue or are bothersome, check with your doctor. CHECK WITH YOUR DOCTOR AS SOON AS POSSIBLE if you experience a change in the amount of urine. CONTACT YOUR DOCTOR IMMEDIATELY if you experience chest pain; fainting; fast or irregular heartbeat; numbness of an arm or leg; severe or persistent dizziness; severe or persistent muscle pain or aches; shortness of breath; swelling of feet, ankles, or hands; sudden unexplained weight gain; sudden severe headache or vomiting; sudden vision changes; or yellowing of the eyes or skin. An allergic reaction to this medicine is unlikely, but seek immediate medical attention if it occurs. Symptoms of an allergic reaction include rash, itching, swelling, severe dizziness, unusual hoarseness, or trouble breathing. If you notice other effects not listed above, contact your doctor, nurse, or pharmacist.
Side Effects
IMPORTANT NOTE: The above information is intended to increase awareness of health information and does not suggest treatment or diagnosis. This information is not a substitute for individual medical attention and should not be construed to indicate that use of the drug is safe, appropriate, or effective for you. See your health care professional for medical advice and treatment.
Product Code : 9877