Description
Exforge HCT Tablet Uses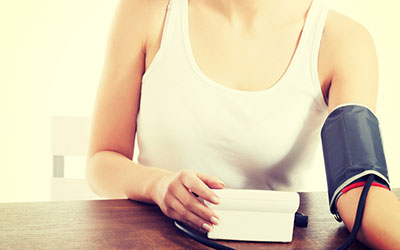 Exforge HCT (Amlodipine, Valsartan, and HCTZ)
Exforge HCT is used to treat high blood pressure (hypertension).
Exforge HCT contains a combination of amlodipine, hydrochlorothiazide, and valsartan. Amlodipine is a calcium channel blocker and relaxes blood vessels and improves blood flow. Hydrochlorothiazide is a thiazide diuretic that helps prevent your body from absorbing too much salt, which can cause fluid retention. Valsartan is an angiotensin II receptor antagonist. Valsartan keeps blood vessels from narrowing, which lowers blood pressure and improves blood flow.
You can buy Exforge HCT tablets from Canada Pharmacy. To ensure savings on your purchase, make use of Exforge HCT coupons now!
Directions
Take Exforge HCT tablets orally with or without food as directed by your doctor, usually once daily. If you take this drug too close to bedtime, you may need to wake up to urinate. Therefore, it is best to take this medication at least 4 hours before your bedtime. The dosage is based on your medical condition and response to treatment.
If you also take certain drugs to lower your cholesterol, take them at least 4 hours before or at least 4 to 6 hours after these medications.
Ingredients
The active ingredients in Exforge HCT tablets are amlodipine besylate, valsartan, and hydrochlorothiazide.
While the non-active ingredients include cellulose – microcrystalline, crospovidone, silica - colloidal anhydrous, magnesium stearate, hypromellose, macrogol 4000, and talc - purified
Cautions
Consume plenty of water as the medicine may cause dehydration. Let your doctor know your medical history and other medications that you consume to avoid any future adverse reactions.
Side Effects
Dizziness, lightheadedness, or a headache may occur as your body adjusts to the medication. If these side effects worsen or continue to persist, contact your doctor immediately. To reduce the risk of dizziness and lightheadedness, get up slowly when rising from a sitting or lying position.
This product may cause dehydration. Tell your doctor right away if you have any symptoms of dehydration or mineral loss, including extreme thirst, very dry mouth, muscle cramps/weakness, fast/slow/irregular heartbeat, and confusion.
In case of any serious side effects like fainting, severe tiredness, joint pain, swelling of hands, feet, and ankles, muscle weakness, slow/irregular heartbeat, fever, persistent sore throat, signs of kidney problems, a decrease in vision or eye pain, consult your doctor immediately.
IMPORTANT NOTE: The above information is intended to increase awareness of health information and does not suggest treatment or diagnosis. This information is not a substitute for individual medical attention and should not be construed to indicate that use of the drug is safe, appropriate, or effective for you. See your health care professional for medical advice and treatment.
Product Code : 11606