Description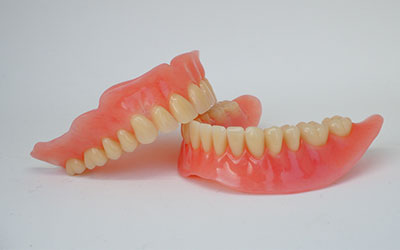 What is EZO Denture Cushions Used For
Ezo denture cushions are a wonderful product that helps your old dentures fit your gums like new. They work by recreating the vacuum seal formed by well-fitting dentures. When you properly line the dentures with the gums they naturally bond together with the seal that they create naturally. After using the dentures for some time, the gums recede creating a gap between the denture and the gum, causing the denture to slip due to the loose fit. Ezo denture cushions provide a temporary solution to hold loose fitting dentures in place by using suction instead of adhesives. They are a no mess, no taste, and no odor solution to the loose-fitting denture problem without using any messy and sticky adhesive.
These denture cushions hold the denture in place with natural suction thus saving you from unwanted slipping, rubbing, and movement that can be a result of wearing ill-fitted dentures. They also help in preventing irritated or sore gums caused by ill-fitting dentures. They provide a comfortable level of protection and comfort to sore gums; thus, allowing them to heal properly.
You can buy Ezo denture cushions lower heavy and Ezo denture cushions upper heavy from Canada Pharmacy at attractive rates.
Directions
It is very easy to use Ezo denture cushions as they can help seal the lower denture in place in minutes. Rinse the denture cushion for a few seconds with warm water so that it becomes soft. Place the cushion on the denture and press firmly into the groove. Now place the denture in your mouth and bite down. Within a couple of minutes, you will feel it conform to your gums.   
Ingredients
The ingredients that are used to make these dentures are paraffin wax, corn oil, pure cotton flannel, and food color.
Cautions
These cushions are temporary solutions so do not wear them for more than six weeks. Change the cushion daily and visit your dentist for a professional reline.
Side Effects
There are very few side effects of these dentures. You might feel irritation in your gums when you use these cushions. You may also suffer from sore gums due to the use of this product.
IMPORTANT NOTE: The above information is intended to increase awareness of health information and does not suggest treatment or diagnosis. This information is not a substitute for individual medical attention and should not be construed to indicate that use of the drug is safe, appropriate, or effective for you. See your health care professional for medical advice and treatment.
Product Code : 6977