Description
What is Fareston Medicine Used For?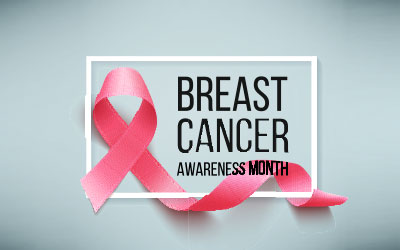 Fareston tablets are given to treat breast cancer that has reached other parts of the body in postmenopausal women. Certain kinds of breast cancer need estrogen to grow. Fareston blocks the estrogen from joining the cancer cells thus preventing its spread and growth. Fareston is a nonsteroidal antiestrogen that stops cancer from spreading but does not destroy the cancer cells.
You can buy Fareston from Canada Pharmacy online and get attractive discounts. Also, you'll get quality assurance.
Directions
Take this medicine with or without food orally according to the directions of your physician Usually Fareston 60 mg is given daily to the patient for treatment until progression of the disease is observed. These are round, white tablets that contain toremifene citrate equal to 60 mg of toremifene.
Ingredients
The active ingredient in Fareston tablets is toremifene.
Cautions
Do not use Fareston if you are pregnant as it can harm your unborn baby. Avoid using this medicine
If you are allergic to it
If you suffer from uncontrolled electrolyte imbalance
If you suffer from long QT syndrome
Regular use of this medicine increases the danger of developing endometrial hyperplasia in women, a condition which affects the fetus and causes cancer of the uterus. Avoid taking grapefruit juice or grapefruit with this medicine as it may have dangerous repercussions.
Side Effects
Get immediate medical attention if you see any signs of allergic reaction in the form of swelling of your lips or face, difficulty in breathing, and hives. Stop the use of this medicine immediately if you any of the following severe side effects:
Vaginal bleeding or discharge
Unusual bleeding, easy bruising, or discoloration of the skin
Feeling restless or tired
Stomach pain, nausea, vomiting
Confusion
Increased thirst or urination problem
Joint pain
Loss of appetite
Chest pain, rapid breathing, wheezing, coughing up blood
Eye pain, seeing halos around the lights, or blurred vision
Pain, swelling, redness, or warmth in the legs
Sudden numbness on one side of your body
Tremor or loss of movement
Jaundice
Some less serious side effects are:
Constipation, mild nausea
Depression
Hot flashes, sweating
Itching or skin discoloration
Swelling of hands or feet
Spinning sensation, dizziness
Hair loss
IMPORTANT NOTE: The above information is intended to increase awareness of health information and does not suggest treatment or diagnosis. This information is not a substitute for individual medical attention and should not be construed to indicate that use of the drug is safe, appropriate, or effective for you. See your health care professional for medical advice and treatment.
Product Code : 9997