Description
What is fetzima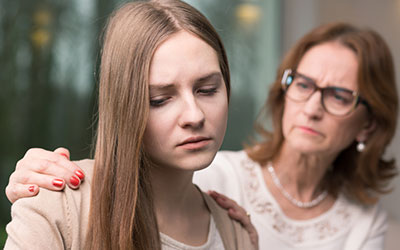 Fetzima is an antidepressant that belongs to the family of drugs known as serotonin-norepinephrine reuptake inhibitors (SNRIs). It helps to restore the imbalance of natural substances serotonin and norepinephrine in the human brain. This drug helps to treat symptoms and indications of major depressive disorder (MDD). Regular usage brings about an improvement in mood, appetite, sleep, and can help regenerate your interest in daily activities.
Make use of a Fetzima coupon to buy this medicine from Canada Pharmacy and earn attractive discounts. Your order will be, without any hassle, delivered right to your doorstep.
Directions
Follow the instructions of your doctor carefully regarding the dosage. Do not change the dosage without consulting your doctor. You can take this medicine with or without food. Do not take this medicine longer than recommended. Get your heart rate and blood pressure checked regularly. Do not discontinue use without consulting your doctor as you may experience unpleasant withdrawal symptoms. Consult your doctor if you want to stop taking this medication.
Ingredients
The active ingredient in Fetzima is levomilnacipran.
Cautions
Do not use Fetzima medication if you suffer from untreated narrow-angle glaucoma. Avoid using this medicine 7 days before or two weeks after you have used an MAO inhibitor as it may cause a serious drug interaction. Young people who are using antidepressants for the first time may have suicidal thoughts. Look out for mood swings and panic attacks in such individuals. This drug should not be taken by people younger than 18 years of age.
Certain medications may have an adverse interaction with Fetzima and may cause serotonin syndrome where the patient may experience fever, muscle stiffness, vomiting, nausea, loss of coordination, hallucinations, twitching, agitation, or diarrhea. Make sure that your doctor is aware if you are taking any other medication.
Side Effects
Get medical help if you experience the following side effects:
Seizure
Increased heart rate
Tunnel vision, blurred vision, eye pain or swelling
Headache
Severe weakness
Urination problems
Unusual bleeding
Loss of coordination
Easy bruising
Muscle cramps
Fainting
Some common side effects that may be experienced by users are:
Increased sweating
Nausea, vomiting
Vision changes
Constipation
Fast heart rate
Reduced sex drive
IMPORTANT NOTE: The above information is intended to increase awareness of health information and does not suggest treatment or diagnosis. This information is not a substitute for individual medical attention and should not be construed to indicate that use of the drug is safe, appropriate, or effective for you. See your health care professional for medical advice and treatment.
Product Code : 13172