Description
What is Finacea Gel Used For?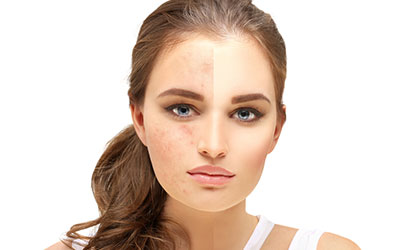 Finacea (Skinoren)
Acne is the most common cause of spots. People usually belonging to the age group of 12 to 25 are affected by it. The tiny pores on your skin become blocked causing blackheads, pimples, and whiteheads. Finacea gel is a topical rub-on skin preparation for rosacea or acne. It works by unplugging these blocked pores. It is also used to treat rosacea in adults. This is a skin condition which usually affects different parts of your face such as forehead, cheeks, and nose.
You can buy Skinoren cream and Finacea gel online from Canada Pharmacy. Use a Finacea gel coupon and enjoy huge savings! Your order will be delivered directly to your doorstep.
Directions
Wash the infected area with warm water and soap. Dry with a soft towel and apply Finacea gel twice a day. Spread it evenly over the infected area and not just on the spots. If your skin is extra sensitive, then use it once in the beginning and then increase to twice a day. Do not apply to areas of skin that are sore or irritated. Avoid getting the cream/gel in sensitive areas or in your eyes or mouth. Before starting the treatment of Finacea or Skinoren cream make sure that your doctor knows about any other skin preparation or medicine that you are using or if you have an allergic reaction to the ingredients of this medicine.
Read the leaflet provided with this medicine for complete information about this product and its side effects. Continue treatment for a couple of months even if you do not see an improvement in the first couple of weeks.
Ingredients
The active ingredient is azelaic acid.
Cautions
If you experience any of the above side effects, reduce or stop the use of this gel immediately. You can restart the treatment when your skin has recovered. Consult your doctor or pharmacist if you experience any unusual changes in skin color or any other side effects.
Side Effects
Some common side effects that may be experienced by some users are:
Itching
Dry skin
Redness of skin
Irritation or burning
Rash
Numbness or tingling
Unusual facial hair growth
Trouble in breathing
IMPORTANT NOTE: The above information is intended to increase awareness of health information and does not suggest treatment or diagnosis. This information is not a substitute for individual medical attention and should not be construed to indicate that use of the drug is safe, appropriate, or effective for you. See your health care professional for medical advice and treatment.
Product Code : 9466