Description
What is Metronidazole Used For?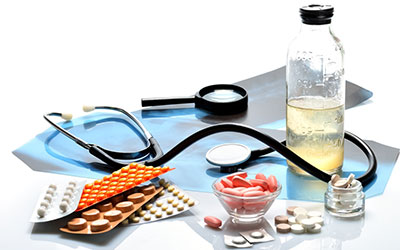 Flagyl (Metronidazole)
The flagyl antibiotic is effective against anaerobic bacteria and certain parasites. Anaerobic bacteria are single-celled, living organisms that thrive in environments that have very little oxygen. Anaerobic bacteria can cause diseases in the abdomen, liver, pelvis, intestines, vagina, skin joints, brain, and respiratory tracts such as the lungs.
Metronidazole works by selectively blocking the functions within the bacterial cells and the parasites, stunting their growth that eventually results in the death of these pathogens. Flagyl 400 mg can be used to treat a variety of infections provided they are not viral.
You can purchase the medicine Flagyl from Canada Pharmacy.
Directions
This medication needs to be taken orally with a glass of water. The dosage may depend on the person's medical condition and hence, should be as directed by the doctor. To avoid stomach upsets, it is recommended to take the medicine with a meal or a glass of milk. Take medicine regularly, at evenly spaced times for the best results.
Ingredients
Flagyl 400mg tablets contain 250 mg or 500 mg of metronidazole. Inactive ingredients in this drug are:
Cellulose
FD&C Blue No. 2 Lake
Hydroxypropyl cellulose
Hypromellose
Polyethylene glycol
Stearic acid
Titanium dioxide
Cautions
All medications need to be taken by a doctor's consultation. Do not alter dosages as it may reduce the effectiveness of the drug.
Continue taking the Flagyl antibiotic until the prescribed amount is finished, even if the symptoms go away.
Stopping the medicine too early can cause the infection to return and may also make the bacteria resistant to the drug, making it ineffective for future uses.
Avoid immunisations while taking this medicine as it may disable live bacterial vaccine as well.
Not to be used by pregnant women until clearly needed.
Not to be used by breastfeeding females as it may pass through milk and have unwanted effects on the baby.
May cause dizziness, do not drive or operate machinery until fully alert.
Side Effects
The possible side effects of this drug are as follows. These are minor effects and will leave once the treatment is completed.
Abdominal cramps
Vomiting
Diarrhoea
Nausea
A headache
Loss of appetite
Metallic taste in the mouth
Furry tongue
Dark-coloured urine
Rash
Dizziness
Vaginal dryness
Nasal congestion
IMPORTANT NOTE: The above information is intended to increase awareness of health information and does not suggest treatment or diagnosis. This information is not a substitute for individual medical attention and should not be construed to indicate that use of the drug is safe, appropriate, or effective for you. See your health care professional for medical advice and treatment.
Product Code : 10108