Description
What is Flavor Doh Pilling Agent used for?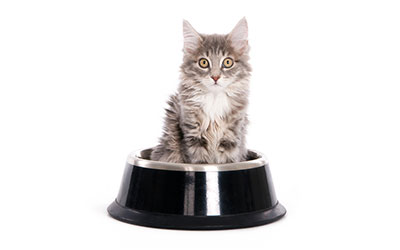 Flavor-Doh Pilling Agent for Cats
Flavor Doh pilling agent for cats is a fun, and healthy pet treat. It is safe for use and ensures effective pill delivery. The formula is made with high quality and nutritionally beneficial ingredients. The treats are low in calories and are available in two great flavours that are, fish and chicken. It can be given to your furry pet as a treat.
The medicine has no medicinal odours and is loved by the pet alike. It is a great and healthy alternative to high calories treats. Pills with cheese or peanut butter carry about 60 to 90 calories whereas only 5.4 calories/gram are added to the diet by Flavor-Doh.
You can purchase the pilling agent online from Canada Pharmacy to ensure that you only get 100% genuine product without spending too much. Plus, you can get it delivered right to your doorstep without any hassle, and at the best rates.
Directions
Take a pinch amount of the medicine from the tub. Be generous with the portion you scoop up. Wrap the contents into a capsule or tablet. Once fully covered, feed it to your pet. Each Flavor Doh pilling agent 200-gram tub contains approximately 50-250 pill wrap doses depending on the size of the cat and pills.
Ingredients
This medicinal treat contains:
Flour
Vegetable oil
Fish
Taurine
And vitamin E that acts as a natural antioxidant.
Cautions
All medicines and supplements need to be taken with a doctor's recommendation.
If Flavor-Doh pilling agent appears dry, add a small amount of water and remould to achieve desired texture.
For animal use only.
Not suitable for human use.
Do not eat or swallow.
In case of accidental swallowing, see a medical professional immediately.
Keep away from children.
Store in a cool and dry place.
Keep the container lid closed when not in use.
No refrigeration needed for this medicine.
Side Effects
There are no recorded side effects of this pill.
Do not overdose.
Be mindful of the quantity you're feeding to your pet.
Keep track of any allergic reactions in your pet.
If an allergic reaction occurs, contact a vet straight away.
IMPORTANT NOTE: The above information is intended to increase awareness of health information and does not suggest treatment or diagnosis. This information is not a substitute for individual medical attention and should not be construed to indicate that use of the drug is safe, appropriate, or effective for your pet. See your veterinarian for medical advice and treatment for your pet if you have any concerns.
Product Code : 12521