Description
What is a flector patch?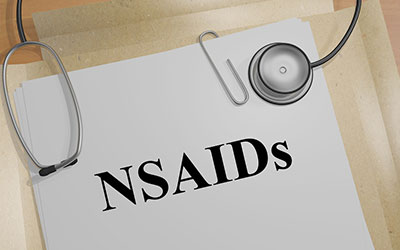 Flector Patch
Flector patch contains Diclofenac. Diclofenac belongs to the type of drugs known as NSAID that stands for non-steroidal anti-inflammatory drugs. It works by reducing the amount of hormones in the blood that cause inflammation and pain in the body. Flector patch 1.3 is used to reduce pains in the body due to sprain, strain and contusions.
You can purchase a Flector patch from Canada Pharmacy.
Directions
Cut the envelope the patch is enclosed in as directed and remove a patch from inside. Make sure to reseal the envelope as it may reduce the effectiveness of the patch and it will not stick properly. Peel of the plastic liner from the patch before placing it on clean skin. Ensure the patch covers most of the painful area. Change patches in every 12 hours which means use two patches per day.

If the patch begins to come off, stick it in place with tape. This medicine should be used as the first sign of pain occurs rather than waiting until it has worsened as the medicine may not be as effective then.
Ingredients
Flector patch contains 180 mg of diclofenac epolamine (13 mg per gram adhesive) in an aqueous base. It also contains:
1,3-butylene glycol
Dihydroxyaluminum amino acetate
Disodium edetate
D-sorbitol
Fragrance (Dalin PH)
Gelatin
Kaolin
Methylparaben
Polysorbate 80
Povidone
Propylene glycol
Propylparaben
Sodium carboxymethylcellulose
Sodium polyacrylate
Tartaric acid
Titanium dioxide
Purified water
Cautions
Special precautions that need to be followed for using Flector patch are as follows:
Do not wear the patch when showering or taking a bath.
Avoid using on burned skin or deep wounds.
Avoid contact with eye, nose, mouth or vaginal area.
Wash your hands after handling a patch.
Do no use combination therapy; this means using Flector Patch as well as an oral NSAID as the result may be negative that may overweigh the benefits.
Limit use of alcohol and stop smoking while using the medicated patches.
Not to be used by pregnant females.
Breastfeeding mothers may use only with the recommendation of the doctor.
Side Effects
Most common side effects of flector patch 1.3 include:
Scaling
Burning
Itching
Dryness
Redness
Skin irritation
Dizziness
Mild nausea
Upset stomach
Vomiting
Diarrhoea
Constipation
IMPORTANT NOTE: The above information is intended to increase awareness of health information and does not suggest treatment or diagnosis. This information is not a substitute for individual medical attention and should not be construed to indicate that use of the drug is safe, appropriate, or effective for you. See your health care professional for medical advice and treatment.
Product Code : 11420