Description
Flex 2500 Medicine Online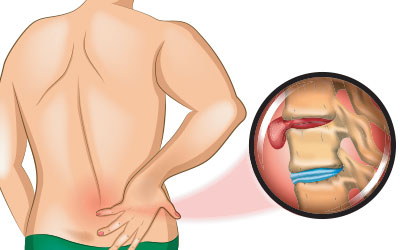 Flex 2500
Flex 2500 are chewable medications intended for dogs. They are given to the animals to help improve joint function and flexibility. It may also strengthen joint cartilage, allowing easier movement. It contains essential ingredients as well as nutritional antioxidants and omega-3 fatty acids. These substances work together to provide the nutrition and protection a dog needs for healthy joint function.
This medication also adds hydration to the cartilage that helps promote flexibility and hence, a better function of the joints. Flex 2500 medicine can be given to dogs easily as the supplement has a great taste that is liked by all pets.
You can purchase Flex 2500 online from Canada Pharmacy to ensure that you get genuine medicines delivered right to your doorstep. Furthermore, you'll also be able to purchase the product at the best price.
Directions
The medicine needs to be given to dogs during or after a meal. The number of chews a day depends on the weight of the dog.
For dogs 5 to 15 lb - 1/4 scoop daily
For dogs 16 to 30 lb - 1/2 scoop daily
For dogs 31 to 60 lb - 1 scoop daily
For dogs 61 to 100 lb - 2 scoops daily
For dogs over 100 lb - 2 1/2 scoops daily
Ingredients
Flex 2500 is made up of:
Glucosamine
MSM
Creatine Monohydrate
Perna Canaliculus
Vitamin C
Vitamin E
Omega 3 fatty acids
Selenium
Eicosapentaenoic Acid (EPA)
Docosahexaenoic Acid (DHA)
Cautions
Suitable for use in dogs only.

Administer to pet during and after eating the medicine to reduce the incidence of gastrointestinal upset. It's not to be used by humans.

Do not eat or swallow. Keep it away from children.

Avoid using in pets with diabetes, urinary tract stones, clotting disorders, etc.

If condition worsens and laziness of the animal continues, stop the use of the medication and consult a doctor immediately.
Side Effects
Flex 2500 medicines have no known side effects.
Using for all dogs over 5 lbs is safe.
Follow strictly the dosages prescribed by the doctor.
Administer pet during and after the medicine is eaten to keep track of any allergies.
IMPORTANT NOTE: The above information is intended to increase awareness of health information and does not suggest treatment or diagnosis. This information is not a substitute for individual medical attention and should not be construed to indicate that use of the drug is safe, appropriate, or effective for you. See your health care professional for medical advice and treatment.
Product Code : 10850