Description
Fosamax Plus Uses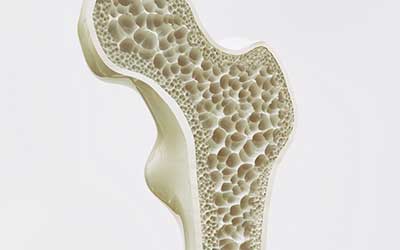 Fosamax Plus (Alendronate and Colecalcalciferol)            
Fosamax plus consists of both Alendronate and Cholecalciferol. Both of these are used to cure and prevent osteoporosis.
Alendronate
 belongs to the group of medicines called bisphosphonates. It works by altering the cycle of bone formation and breakdown in the body. It slows 
bone loss
taking place in the body while increasing bone mass that results in reduced chances of bone fractures.
Cholecalciferol, on the other hand, is a form of vitamin D. Vitamin D is considered extremely important for the absorption of calcium from the stomach so that it could be put to use in the body.
You can buy Fosamax Plus online from Canada Pharmacy.
Directions
Alendronate and cholecalciferol tablets need to be taken once every week. It is up to you to choose the day of the week that best fits your schedule and take the tablets that day each week. It is recommended to take the Fosamax plus tablet first thing in the morning, at least 30 minutes before you eat or drink anything or take any other medicine. It also needs to be taken with a full glass about 6 to 8 ounces of water. Make sure to use only plain water and not mineral water when taking this medicine. You should not crush, chew, or suck the tablet and instead swallow the pill whole.
Ingredients
Fosamax plus tablets contain Alendronate monosodium salt trihydrate, the molar equivalent of 70 mg of free acid, and 70 or 140 mcg of cholecalciferol, equivalent to 2800 or 5600 international units vitamin D, respectively.

Each tablet also contains:
Microcrystalline cellulose
Lactose anhydrous
Medium chain triglycerides
Gelatin
Croscarmellose sodium
Sucrose
Colloidal silicon dioxide
Magnesium stearate
Butylated hydroxytoluene
Modified food starch
Sodium aluminum silicate
Cautions
Take all medicines with a doctor's recommendation. Do not overdose.
Do not lie down or recline for about 30 minutes when taking this medicine.
Do not use this medication if you can stand up for 30 minutes.
Do not eat or drink anything other than plain water when taking the drug.
Do not take additional vitamins and supplements along with this medication.
Side Effects
Possible side effects of this medicine are:
Heartburn
Stomach upset
A headache
Back pain
Constipation or diarrhea
IMPORTANT NOTE: The above information is intended to increase awareness of health information and does not suggest treatment or diagnosis. This information is not a substitute for individual medical attention and should not be construed to indicate that use of the drug is safe, appropriate, or effective for you. See your health care professional for medical advice and treatment.
Product Code : 9326