Description
What is Frova (frovatriptan succinate) used for?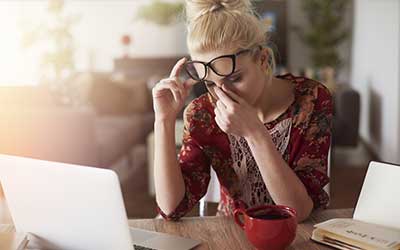 Chemical Name FROVATRIPTAN (froe-va-TRIP-tan)
Frova is used to treat the symptoms of a migraine headache. Frova is in a class of medications called selective serotonin receptor agonists. It works by reducing swelling of blood vessels in the head. Frova does not prevent migraine attacks or reduce the number of headaches you have.
Dispensed from a jurisdiction where this item is approved for sale
Directions
Follow the directions for using this medicine provided by your doctor. THIS MEDICINE COMES WITH A PATIENT INFORMATION LEAFLET. Read it carefully. Ask your doctor, nurse, or pharmacist any questions that you have about this medicine. TAKE THIS MEDICINE with fluids anytime after a migraine headache starts. DO NOT TAKE ADDITIONAL DOSES if the migraine does not improve after the first dose of this medicine. A second dose may be taken if the migraine headache returns and it has been at least 2 hours since the last dose. DO NOT TAKE MORE THAN 3 tablets in a 24 hour period. STORE THIS MEDICINE at room temperature in a tightly-closed container away from heat, moisture, and light.
Ingredients
FROVATRIPTAN (froe-va-TRIP-tan)
Cautions
SIDE EFFECTS that may occur while taking this medication includes burning, itching, stinging, redness or pain of the eyes, red eyes, eye discharge, blurred vision or other and felling that something is in the eye. THIS MEDICINE SHOULD ONLY BE USED after a diagnosis of migraine has been made by your doctor. IF YOU HAVE A HEADACHE THAT IS DIFFERENT than your usual migraine attack, check with your doctor before using this medicine. IF YOU HAVE RISK FACTORS FOR CORONARY ARTERY DISEASE (such as, high blood pressure or cholesterol, diabetes, overweight, smoking, family history of heart disease, female past menopause, or male over age 40), a exam of your heart is recommended before using this medicine. IF YOU EXPERIENCE pain, tightness, pressure, or heaviness in the chest, throat, neck, and jaw after taking this medicine, contact your doctor immediately. DO NOT DRIVE, OPERATE MACHINERY, OR DO ANYTHING ELSE THAT COULD BE DANGEROUS, until you know how you react to this medicine. IF DIZZINESS OCCURS, sit up or stand up slowly. KEEP ALL DOCTOR AND LABORATORY APPOINTMENTS while you are using this medicine. BEFORE YOU HAVE ANY MEDICAL OR DENTAL TREATMENTS, EMERGENCY CARE, OR SURGERY, tell your doctor or dentist that you are taking this medicine. BEFORE YOU BEGIN TAKING ANY NEW MEDICINE, either prescription or over-the-counter, check with your doctor or pharmacist. This includes ergot or ergotamine-containing herbal products. FOR WOMEN IF YOU PLAN ON BECOMING PREGNANT, discuss with your doctor the benefits and risks of using this medicine during pregnancy. IT IS UNKNOWN IF THIS MEDICINE IS EXCRETED in breast milk. If you are or will be breast-feeding while you are using this medicine, check with your doctor or pharmacist to discuss the risks to your baby. DO NOT GIVE THIS MEDICINE to children under the age of 18 years, unless directed otherwise by your doctor.
Side Effects
IMPORTANT NOTE: The above information is intended to increase awareness of health information and does not suggest treatment or diagnosis. This information is not a substitute for individual medical attention and should not be construed to indicate that use of the drug is safe, appropriate, or effective for you. See your health care professional for medical advice and treatment.
Product Code : 6438