Description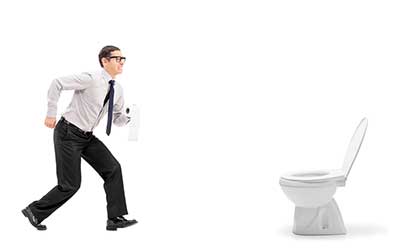 Gelnique is a topical prescription used to treat overactive bladder. It is an anti-muscarinic agent that relaxes the bladder's smooth muscle.
Fact Table

Formula

C22H31NO3

License

US FDA, EU EMA

Bioavailability

-

Legal status

US: Rx-only and OTC

Chemical Name

Oxybutynin Chloride

Elimination half-life

12.4–13.2 hours

Dosage (Strength)

10%

Pregnancy

No Known Risk

Brands

Gelnique

Protein binding

91–93%

PubChem CID

4634

MedlinePlus

a682141

ChEBI

7856

ATC code

G04BD04

DrugBank

DB01062

KEGG

D00465

Routes of administration

Transdermal gel
Directions
Apply three pumps of Gelnique once daily to clean and dry skin of the abdomen, thighs, or shoulders.
Ingredients
The active ingredient in Gelnique is oxybutynin chloride.
Interactions
Common interactions may include:
Acetylcholinesterase Inhibitors
Aclidinium
Alcohol (Ethyl)
Amantadine
Anticholinergic Agents
Botulinum Toxin-Containing Products
Cannabinoid-Containing Products
Chloral Betaine
Cimetropium
CloZAPine
CYP3A4 Inhibitors
Eluxadoline
Erythromycin
Gastrointestinal Agents
Glucagon
Glycopyrrolate
Glycopyrronium
Ipratropium
Itopride
Levosulpiride
Mianserin
Mirabegron
Nitroglycerin
Opioid Agonists
Oxatomide
Potassium Chloride
Potassium Citrate
Pramlintide
Ramosetron
Revefenacin
Secretin
Thiazide and Thiazide-Like Diuretics
Tiotropium
Topiramate
Umeclidinium
Cautions
Be careful to avoid skin-to-skin contact with others at the site of application.
The gel is alcohol-based and flammable. Avoid open flames until the gel has dried.
Ask your doctor or pharmacist about other precautions.
Side Effects
Adverse effects may include:
Abdominal pain
Agitation
Anaphylaxis
Angioedema
Anorexia
Application site dermatitis
Application site erythema
Application site pruritus
Application site rash
Application site reaction
Application site vesicles
Arthralgia
Asthenia
Asthma
Back pain
Blurred vision
Bronchitis
Cardiac arrhythmia
Chest discomfort
Coated tongue
Confusion
Constipation
Cough
Cystitis
Decreased blood pressure
Decreased gastrointestinal motility
Delirium
Diarrhea
Dizziness
Drowsiness
Dry eye syndrome
Dry nose
Dry throat
Dysgeusia
Dyspepsia
Dysphagia
Dysuria
Edema
Eructation
Eye irritation
Falling
Fatigue
Fixed drug eruption
Flank pain
Flatulence
Fluid retention
Flushing
Fungal infection
Gastroesophageal reflux disease
Glaucoma
Hallucination
Headache
Heatstroke
Hoarseness
Hot flash
Hypertension
Hypertonia
Hypohidrosis
Increased blood pressure
Increased liver enzymes
Increased post-void residual urine volume
Increased serum glucose
Increased thirst
Insomnia
Limb pain
Macular eruption
Memory impairment
Mydriasis
Nasal congestion
Nasopharyngitis
Nausea
Nervousness
Oropharyngeal pain
Pain
Palpitations
Paranasal sinus congestion
Peripheral edema
Pharyngolaryngeal pain
Pollakiuria
Prolonged QT interval on ECG
Pruritus
Psychotic reaction
Seizure
Sinoatrial nodal rhythm disorder
Sinus headache
Tachycardia
Upper abdominal pain
Upper respiratory tract infection
Urinary hesitancy
Urinary retention
Urinary tract infection
Viral gastroenteritis
Visual disturbance
Voice disorder
Vomiting
Xeroderma
Xerostomia
References
Gelnique [package insert]. Parsippany, NJ: Watson Pharma, Inc.; 2013.
IMPORTANT NOTE: The above information is intended to increase awareness of health information and does not suggest treatment or diagnosis. This information is not a substitute for individual medical attention and should not be construed to indicate that use of the drug is safe, appropriate, or effective for you. See your health care professional for medical advice and treatment.
Product Code : 11602