Description
Gelnique 10 (Oxybutynin Chloride) Uses & Side Effects: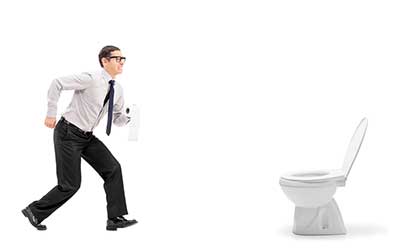 Gelnique (Oxybutynin Chloride) Topical Gel
Oxybutynin belongs to the class of medications called anticholinergics. It can also be called an antispasmodic. Oxybutynin chloride is used to treat symptoms related to an overactive bladder, such as urinary urgency, the need to urinate right away, urinary frequency, the need to urinate more often than usual, leakage, or urge incontinence that is leaking or wetting caused by an unstoppable urge to urinate.
This drug works by relaxing the muscles in the bladder. Once the bladder relaxes, it can hold more urine and hence, there can be long periods of time between having to urinate.
You can buy Gelnique Topical Gel from Canada Pharmacy.
Directions
Apply the medication to clean, dry skin either on your stomach, avoiding the area around the belly-button, or upper arms, shoulders, or thighs. Gently rub the medication into your skin until it dries. The medication comes in gelnique 10 gel sachets. The usual adult dose of oxybutynin gel is one full sachet of oxybutynin gel, applied once daily. It is necessary you apply the medication immediately after the sachet is opened.
Ingredients
Each packet contains a 1 gram unit dose, and each gram of gel contains 100 mg of oxybutynin chloride. It also includes alcohol, glycerin, hydroxypropyl cellulose, purified water, and sodium hydroxide.
Cautions
Use all medication with a doctor's prescription. The following needs to be considered when using oxybutynin chloride:
Wash hands after application of gel to the skin.
Apply the gel in different areas of skin each time you use it, do not apply it to the same spot two days in a row.
Do not bathe, shower or sweat profusely at least after 1 hour of applying the gel.
This medicine is flammable as it contains alcohol.
Keep away from open flame and high heat.
Also, avoid smoking when the gel is on.
Do not apply on burned, wounded, irritated or recently shaven or waxed skin.
Do not use this gel if you have decreased urination.
May cause blurred vision, do not drive or do any dangerous tasks until fully alert and can see clearly.
Side Effects
Common side effects of the gelnique topical gel are:
Blurred vision
Dry mouth
Dry eyes
Burning or itchiness on skin
Redness of skin
IMPORTANT NOTE: The above information is intended to increase awareness of health information and does not suggest treatment or diagnosis. This information is not a substitute for individual medical attention and should not be construed to indicate that use of the drug is safe, appropriate, or effective for you. See your health care professional for medical advice and treatment.
Product Code : 11602