Description
Why should you use Gengraf Capsules?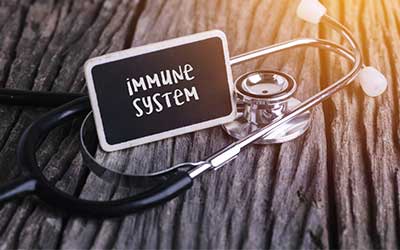 Gengraf (Cyclosporine Modified)
Gengraf Cyclosporine is used to avoid organ refusal by the white blood cells, in people who have gotten a kidney, heart, or liver transplant. It is generally taken alongside other medicines to allow the new organ to work properly. Gengraf medication is also used to cure extreme conditions of plaque psoriasis and rheumatoid arthritis. In such cases, the body's immune system attacks the healthy tissues present in the body. Cyclosporine belongs to a group of medications called immunosuppressive agents. Gengraf generic or Gengraf medication weakens the immune system to help the body receive the newly transplanted organ and prevent any more damage to your skin or joints.
In short, Gengraf medication suppresses the immune system to stop the white blood cells from trying to get rid of the transplanted organ.
You can purchase Gengraf medication from Canada Pharmacy.
Directions
Take Gengraf medication as instructed by your doctor. Do not consume the medicine in greater or lesser quantity than suggested; as using in excess will escalate undesired reactions, while using extremely less can cause the rejection of your transplanted organ.

The dose of Gengraf capsules will vary patient to patient. The medication is based on your medical illness, lab tests, weight, and reaction to the treatment. Take Gengraf capsules by mouth (orally), twice daily. You can consume this medicine with food or on an empty stomach. Furthermore, it's essential to take Gengraf capsules in the same manner with every dose.
Ingredients
Gengraf capsules include the active ingredient cyclosporine. Inactive ingredients include:
Gelatin
Polyoxyl 35 castor oil
Polysorbate 80
Propylene glycol
Sorbitan monooleate
Titanium dioxide
Polyethylene glycols
Alcohol
FD&C blue no. 2
Cautions
Before starting the dose of Gengraf medication, tell your specialist if you have any allergies or medical conditions. This medication contains inactive ingredients that can cause undesired reactions, inform your doctor right away if you experience any of the side effects mentioned above.

Cyclosporine can make you more prone to infections or may strengthen existing infections. Don't come in contact with individuals who have contagious infections such as chickenpox, flu, and measles.

Do not get any vaccination without consulting your doctor, first. Moreover, limit yourself from going in the sun and use sunscreen whenever you have to step outside. If you are pregnant or a nursing mother discuss the risks and benefits of Gengraf medication.
Side Effects
The major side effects of Gengraf medication include:
Renal dysfunction
Tremor
Itching and rashes
Hear loss
Swelling
Difficulty in breathing
Muscle pain
Hirsutism
Dizziness
Hypertension
Nausea
Weight gain
Upset stomach
Abnormal hair growth
Gum hyperplasia
Acne
Headache
IMPORTANT NOTE: The above information is intended to increase awareness of health information and does not suggest treatment or diagnosis. This information is not a substitute for individual medical attention and should not be construed to indicate that use of the drug is safe, appropriate, or effective for you. See your health care professional for medical advice and treatment.
Product Code : 10537