Description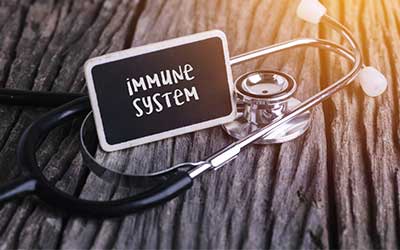 Gengraf is an immune suppressant used for the prevention of organ transplant rejection. It is also used in certain immunological diseases like psoriasis and rheumatoid arthritis.
Fact Table

Formula

C62H111N11O12

License

US FDA, EU EMA

Bioavailability

variable

Legal status

Rx-only

Chemical Name

Ciclosporin

Elimination half-life

variable (about 24 hours)

Dosage (Strength)

25mg, 5omg

Pregnancy

No Known Risk

Brands

Gengraf

Protein binding

-

PubChem CID

5284373

MedlinePlus

a682116

ChEBI

8435

ATC code

a601207

DrugBank

DB00091

KEGG

D00184

Routes of administration

By mouth
Directions
The dosage of Gengraf is carefully determined based on blood levels. Never change your dosage without talking with your healthcare team before changing your dosage.
Ingredients
The active ingredient is cyclosporine.
Interactions
Tell your doctor before starting any of the following:
Abrocitinib
Aliskiren
Asunaprevir
Atorvastatin
Baricitinib
BCG Products
Bilastine
Bosentan
Cladribine
Dengue Tetravalent Vaccine
Deucravacitinib
Disulfiram
DOXOrubicin
Dronedarone
Elagolix
Elagolix, Estradiol, and Norethindrone
Elbasvir and Grazoprevir
Eplerenone
Erdafitinib
Fexinidazole
Filgotinib
Foscarnet
Fusidic Acid
Grapefruit Juice
Lasmiditan
Lercanidipine
Lovastatin
Methotrimeprazine
Mifamurtide
MiFEPRIStone
Natalizumab
Ornidazole
Pacritinib
PAZOPanib
Pimecrolimus
Pimozide
Pitavastatin
Poliovirus Vaccine
Potassium-Sparing Diuretics
Red Yeast Rice
Revefenacin
Rubella- or Varicella-Containing Live Vaccines
Ruxolitinib
Secnidazole
Simeprevir
Simvastatin
Sirolimus
Tacrolimus
Talimogene Laherparepvec
Taurursodiol
Tertomotide
Tofacitinib
Topotecan
Treosulfan
Typhoid Vaccine
Upadacitinib
VinCRIStine
Voxilaprevir
Yellow Fever Vaccine
Cautions
Never switch between Gengraf and other forms of cyclosporine without talking with your doctor.
Speak extensively with your pharmacist and doctor about precautions relevant to you.
Side Effects
Side effects may include:
Abdominal distension
Abdominal distress
Abdominal pain
Abnormal breath sounds
Abnormal erythrocytes
Abnormal heart sounds
Abscess
Acne vulgaris
Acute myocardial infarction
Anemia
Angioedema
Anorexia
Anxiety
Aphthous stomatitis
Arthralgia
Arthropathy
Asthenia
Bacterial infection
Basal cell carcinoma of the skin
Bleeding tendency disorder
Bone fracture
Breast fibroadenomas
Bronchospasm
Bursitis
Candidiasis
Carcinoma
Cardiac arrhythmia
Cardiac failure
Cataract
Cellulitis
Chest pain
Confusion
Conjunctivitis
Constipation
Cough
Cytomegalovirus disease
Deafness
Decreased libido
Depression
Dermatitis
Diabetes mellitus
Diaphoresis
Diarrhea
Dislocation
Disorder of hemostatic components of blood
Dizziness
Drowsiness
Dyschromia
Dysgeusia
Dyspepsia
Dysphagia
Dyspnea
Eczema
Edema
Emotional lability
Enanthema
Enlargement of salivary glands
Epistaxis
Eructation
Esophagitis
Eye pain
Female genital tract disease
Fever
Flatulence
Flu-like symptoms
Flushing
Folliculitis
Fungal infection
Gastric ulcer
Gastritis
Gastroenteritis
Gingival hemorrhage
Gingival hyperplasia
Gingivitis
Glossitis
Goiter
Gynecomastia
Headache
Hearing loss
Hematuria
Hepatotoxicity
Herpes simplex infection
Herpes zoster infection
Hiccups
Hirsutism
Hot flash
Hyperbilirubinemia
Hyperglycemia
Hyperkalemia
Hyperkeratosis
Hypersensitivity reaction
Hypertension
Hypertrichosis
Hyperuricemia
Hypoesthesia
Hypoglycemia
Hypomagnesemia
Increased appetite
Increased blood urea nitrogen
Increased libido
Increased nonprotein nitrogen
Increased serum cholesterol
Increased serum creatinine
Increased serum triglycerides
Infection
Insomnia
Lack of concentration
Lethargy
Leukopenia
Leukorrhea
Localized fungal infection
Lower limb cramp
Lymphadenopathy
Malaise
Malignant lymphoma
Malignant neoplasm of skin
Mastalgia
Menstrual disease
Migraine
Muscle spasm
Myalgia
Nail disease (brittle fingernails)
Nausea
Nausea and vomiting
Nephrotoxicity
Nervousness
Neuropathy
Night sweats
Nocturia
Pain
Pancreatitis
Paranoid ideation
Paresthesia
Peptic ulcer
Peripheral ischemia
Pharyngitis
Pneumonia
Polyuria
Pruritus
Psychiatric disturbance
Purpuric disease
Pyelonephritis
Qualitative disorder of platelet function
Rectal hemorrhage
Respiratory tract infection
Rhinitis
Rigors
Seizure
Septicemia
Sinusitis
Skin infection
Squamous cell carcinoma of the skin
Stiffness
Synovial cyst
Tendinopathy
Thrombocytopenia
Tingling sensation
Tinnitus
Tongue disease
Tonsillitis
Tremor
Trichorrhexis
Upper gastrointestinal hemorrhage
Upper respiratory tract infection
Urinary frequency
Urinary incontinence
Urinary tract infection
Urinary urgency
Urine abnormality
Urticaria
Uterine hemorrhage
Vertigo
Vestibular disturbance
Viral infection
Viral infection
Visual disturbance
Vomiting
Weight gain
Weight loss
Wound infection
Xeroderma
Xerostomia
References
Gengraf [package insert]. North Chicago, IL: AbbVie Inc; 2021.
IMPORTANT NOTE: The above information is intended to increase awareness of health information and does not suggest treatment or diagnosis. This information is not a substitute for individual medical attention and should not be construed to indicate that use of the drug is safe, appropriate, or effective for you. See your health care professional for medical advice and treatment.
Product Code : 10537