Description
What is geodon?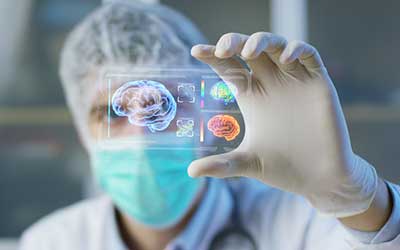 Geodon (Ziprasidone)
Geodon Ziprasidone HCL belongs to a group of drugs called atypical antipsychotic medication. Geodon medication functions by changing the impacts of chemicals in the brain and lowering the irregular exhilaration in the brain. It blocks receptors of the neurotransmitters, serotonin, and dopamine in the brain.
Geodon medication reduces psychotic symptoms such as:
Schizophrenia
Bipolar disorder in people who are at least 10 years old.
Geodon Ziprasidone HCL is available online at Canada Pharmacy.
Directions
Take Geodon medication just the way it is suggested by your doctor. Do not take Geodon Ziprasidone HCL in greater or lesser quantities or for shorter or longer than prescribed. Follow the guidelines on the medicine label for safe and effective results. Take Geodon medication with a meal, twice every day. Take Ziprasidone HCL on a regular basis to get the most advantage. It may take a few weeks before you see any desired results and your symptoms improve. Continue the use of Geodon medication as instructed and inform your doctor if your symptoms do not improve after several weeks. In the case of a missed dose, take the medication as soon as you remember. However, if it's time for your next dose, do not consume the missed dose in order to make up for the missed dose. Taking excessive Geodon medication in a short time may cause a drug overdose. Store the Geodon medication at room temperature and keep away from light, moisture, and heat.
Ingredients
Geodon Ziprasidone HCL (hydrochloride) includes: Active ingredient:
Ziprasidone hydrochloride
Inactive ingredients:
Lactose, unspecified form
Magnesium stearate
Starch, corn
Cautions
Geodon medication is not permitted for use by old people who have dementia, as it may heighten the risk of death. Inform your doctor if you have a history of other medical issues and are addicted to illegal drugs or legal medications.

Consult your doctor if you become pregnant or want to get pregnant while the treatment is going on. Do not stop taking this medicine during pregnancy if it is not instructed by your doctor. However, it is strongly advised not to breastfeed while consuming this drug.

Drink lots of water during the treatment with Geodon.
Side Effects
Some side effects of Geodon medication may include:
Confusion
Loss of consciousness
Extreme thirst
Nausea
Fast heartbeat
Vomiting
Fever
Uncontrollable facial or body movements
Rashes
Excruciating erection
Drowsiness
Anxiety
Constipation
Diarrhea
Headache
Flu
Tiredness
Cough
Muscle pain
Loss of appetite
IMPORTANT NOTE: The above information is intended to increase awareness of health information and does not suggest treatment or diagnosis. This information is not a substitute for individual medical attention and should not be construed to indicate that use of the drug is safe, appropriate, or effective for you. See your health care professional for medical advice and treatment.
Product Code : 5701