Description
Gleevec Drug Information: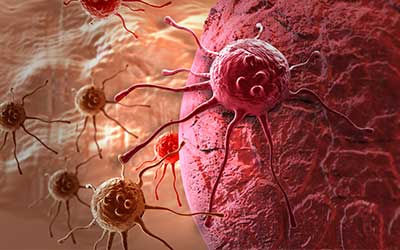 Gleevec (Imatinib)
Imatinib drug prevents the growth of some cancer cells. Imatinib drug is used to cure particular types of blood cancer (leukemia) such as acute lymphoblastic leukemia or positive chronic myeloid leukemia. Gleevec medicine is also used for the treatment of particular tumors of the digestive system and stomach.
Gleevec is a directed therapy which is categorized as a tyrosine kinase inhibitor. Kinase inhibitors don't let tumors grow and reduce the activity of proteins that are responsible for cell division, survival, and growth. These proteins are typically actively, present in a larger amount in cancer cells.
Gleevec generic is available online at Canada Pharmacy.
Directions
You should take Imatinib generic or Imatinib drug according to the directions given by your doctor.

The suggested dose for Gleevec generic is 300-800 mg tablet every day, depending on your overall health and the type of cancer that is being treated. Gleevec medicine should be managed with food and a glass of water. A dosage of 800 mg must be taken as 400 mg twice every day. Dosages less than 800 mg can be taken once every day.

It can be dissolved in water or apple juice if anyone has difficulty in swallowing. You should take the dose exactly the way it is recommended, not more or less.
Ingredients
Gleevec Imatinib drug includes

Active Ingredients:
Inactive Ingredients:
Silicon dioxide
Crospovidone
Ferric oxide red
Magnesium stearate
Cellulose, microcrystalline
Polyethylene glycol 4000
Talc
Hypromellose
Ferric oxide yellow
Water
Cautions
If you experience any of the side effects listed above, seek help immediately. Before taking Gleevec medication, inform your doctor about any other drugs you are taking for other medical conditions.  Avoid consumption of aspirin or aspirin-containing products.

Do not get any vaccination without your medic's consent while taking Gleevec generic.

If you are pregnant or have the chances of getting pregnant, discuss with your doctor before taking Imatinib generic. Do not take this medication if you are a nursing mother.
Side Effects
Most people do not experience any side effects. However, some of the side effects of Gleevec Imatinib generic are:
Low blood counts. The red and white blood cells and platelets might momentarily reduce which can cause anemia, infections, and bleeding
Joint pain
Nausea
Headache
Swollen face, feet, and hands
Vomiting
Muscle and bone pain
Constipation
Cough
Diarrhea
Hemorrhage
Loss of appetite
Rashes
Fever
Difficulty in breathing
Weakness
Fatigue
Cough
IMPORTANT NOTE: The above information is intended to increase awareness of health information and does not suggest treatment or diagnosis. This information is not a substitute for individual medical attention and should not be construed to indicate that use of the drug is safe, appropriate, or effective for you. See your health care professional for medical advice and treatment.
Product Code : 9278