Description
Glucotrol xl Medicine Use and Interactions: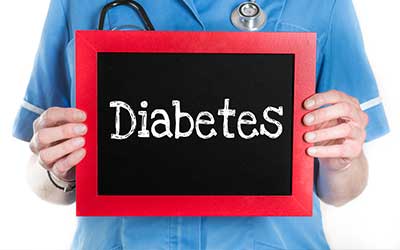 Glucotrol XL (Glipizide ER)
Glucotrol XL is an anti-diabetic medication (belonging to a class of medications: sulfonylurea-type) used to regulate and control high blood sugar alongside a proper workout and diet program. It is used in individuals with type 2 diabetes (non-insulin-reliant diabetes). It functions by releasing the body's natural insulin.
Glipizide ER 5mg and Glipizide ER 10mg effectively control blood sugar and help prevent heart strokes, diseases, kidney problems, blindness, and blood circulation issues, as well as sexual activity problems such as impotence.
Glucotrol XL treats high blood sugar levels that are caused by a type of diabetes mellitus (sugar diabetes) known as type 2 diabetes. In type 2 diabetes, your body cannot work accurately to store surplus sugar and the sugar remnants in your bloodstream. Chronic high blood sugar may cause serious health issues in the future.
You can easily purchase Glucotrol XL from Canada Pharmacy.
Directions
Follow the prescription and meal plan given by your doctor. You may also follow the guidelines given on the prescription label. Glucotrol XL will only work if you follow proper diet and exercise on a regular basis. Don't worry if you observe a part of the tablet in your stool after your body has absorbed the medicine as this is normal.

The dose of Glucotrol XL will vary from person to person. The amount of dosage (Glipizide ER 5mg and Glipizide ER 10mg) that you consume will depend on the strength of the medication and the medical issue for which you are taking the medicine.

Initially take Glipizide ER 5mg once every day with breakfast. Eventually, your doctor will increase the dose to Glipizide ER 10mg.
Ingredients
Each Glucotrol XL tablets contains:

Active ingredients:
Inactive ingredients:
Polyethylene oxide
Hypromellose
Magnesium stearate
Sodium chloride
Red ferric oxide
Cellulose acetate
Polyethylene glycol
Opadry® blue
Opadry® white
Opacode®
Cautions
Glucotrol XL contains inactive ingredients that can cause harmful reactions. Contact your doctor immediately if you experience any of the side effects listed above. Also, if you are pregnant, wanting to get pregnant or breastfeeding, discuss the threats and advantages of this medicine with your physician first.
Side Effects
Some adverse reactions of Glucotrol XL are:
Bleeding from nose and gums
Headache
Nausea
Increased heart rate
Difficulty in breathing
Itching
Stomach pains
Jaundice
Loss of hunger
Sweating
Feeling extremely thirsty
Constipation
Diarrhea
Redness
Hepatitis
Weak vision
Hepatic failure
Weight gain
IMPORTANT NOTE: The above information is intended to increase awareness of health information and does not suggest treatment or diagnosis. This information is not a substitute for individual medical attention and should not be construed to indicate that use of the drug is safe, appropriate, or effective for you. See your health care professional for medical advice and treatment.
Product Code : 9361