Description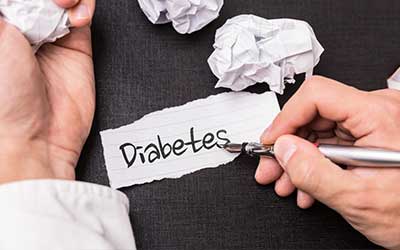 Glumetza (metformin extended release)
If you have type 2 diabetes mellitus, your doctor may have prescribed Glumetza. In people with type 2 diabetes mellitus, their bodies are less sensitive to the insulin made by their pancreas. Insulin is responsible for moving glucose into cells and providing them with energy. When insulin isn't working, the cells don't get the energy they need. Also, extra glucose in the blood damages blood vessels.
Glumetza works by making cells more sensitive to the insulin already there.
Fact Table

Formula

C4H11N5

License

US FDA, EU EMA

Bioavailability

50–60%

Legal status

Rx-only

Chemical Name

Metformin

Elimination half-life

4–8.7 hours

Dosage (Strength)

500mg, 1000mg

Pregnancy

No Known Risk

Brands

Glucophage, Glumetza

Protein binding

Minimal

PubChem CID

4091

MedlinePlus

a696005

ChEBI

6801

ATC code

A10BA02

DrugBank

DB00331

KEGG

D04966

Routes of administration

By mouth
Directions
The usual dosage is 500-2000 mg per day. Dosages can be divided once or twice a day.
Take Glumetza with food to lessen the side effects.
Ingredients
The active ingredient in Glumetza is metformin.
Interactions
The most common drug-drug interactions may include:
Abemaciclib
Alcohol
Alpha-Lipoic Acid
Androgens
Beta-Blockers
Bortezomib
Carbonic Anhydrase Inhibitors
Cephalexin
Cimetidine
Dalfampridine
Direct Acting Antiviral Agents
Dofetilide
Dolutegravir
Erdafitinib
Etilefrine
Fexinidazole
Fludeoxyglucose F 18
Gilteritinib
Glycopyrrolate
Guanethidine
Guar Gum
Hyperglycemia-Associated Agents
Hypoglycemia-Associated Agents
Iodinated Contrast Agents
LamoTRIgine
Maitake
MATE1/2-K Inhibitors
Monoamine Oxidase Inhibitors
Nonsteroidal Anti-Inflammatory Agents
Ombitasvir, Paritaprevir, and Ritonavir
Ombitasvir, Paritaprevir, Ritonavir, and Dasabuvir
Ondansetron
Pacritinib
Patiromer
Pegvisomant
Prothionamide
Quinolones
Ranolazine
Risdiplam
Ritodrine
Salicylates
Selective Serotonin Reuptake Inhibitors
Tafenoquine
Thiazide and Thiazide-Like Diuretics
Topiramate
Verapamil
Vitamin K Antagonists
Cautions
Glumetza may need to be paused during surgery.
Extended-release metformin may remain intact and visible in the stool.
Tell your doctor if you have a history of kidney or liver problems.
Side Effects
If you are experiencing any of the following, it may be a side effect of metformin:
Abdominal distension
Abdominal distress
Abdominal pain
Abnormal stools
Asthenia
Chest discomfort
Chills
Diaphoresis
Diarrhea
Dizziness
Dyspepsia
Dyspnea
Encephalopathy
Fixed drug eruption
Flatulence
Flu-like symptoms
Flushing
Headache
Heartburn
Hemolytic anemia
Hepatic injury
Hypoglycemia
Lactic acidosis
Lichen planus
Myalgia
Nail disease
Nausea and vomiting
Palpitations
Upper respiratory tract infection
Vitamin B12 deficiency
References
Glumetza [package insert]. Menlo Park, CA: Depomed, Inc; 2009.
IMPORTANT NOTE: The above information is intended to increase awareness of health information and does not suggest treatment or diagnosis. This information is not a substitute for individual medical attention and should not be construed to indicate that use of the drug is safe, appropriate, or effective for you. See your health care professional for medical advice and treatment.
Product Code : 11509