Description
Buying Information About Glumetza: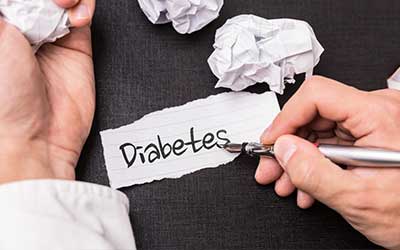 Glumetza (metformin extended release)
Metformin is used with a proper workout and diet routine (recommended by your physician) in combination with other medicines to control and stabilize high blood sugar. It is specifically used in people with type 2 diabetes. Regulating levels of high blood sugar prevents kidney problems, loss of sight, nerve issues, failure of limbs, and sexual activity problems.
Proper control of diabetes with the help of Glumetza 1000 mg and Glumetza 500mg can lower the risk of heart diseases. Metformin restores the body's accurate response to the insulin produced naturally. It also lessens the quantity of sugar that is produced by the liver and absorbed by the stomach.
You can purchase Glumetza Metformin using a Glumetza coupon online at Canada Pharmacy.
Directions
This information is for Glumetza 1000 mg and Glumetza 500mg. You must take the medicine just the way it has been prescribed by your doctor. You may also follow the directions provided on the description label. The dosage of Glumetza will be decided on the basis of both efficiency and tolerability.

Glumetza should be consumed once every day with the evening meal and a glass of water. Glumetza 1000 mg and Glumetza 500mg tablets should be swallowed entirely; do not crush or chew them.

In case of a missed dose, you may take the tablet as soon as you remember but if it is almost time for your next tablet, you must skip it. Don't take extra medicine as it may lead to overdose.
Ingredients
Each tablet of Glumetza Metformin Extended Release contains:

Active Ingredients:
Inactive Ingredients:
Hypromellose
Magnesium stearate
Microcrystalline cellulose
Polyethylene glycol
Cautions
Before starting this medication, you must consult your doctor first. Get emergency help if you experience any of the adverse reactions listed above. Glumetza Metformin can cause lactic acidosis that can be deadly. Seek medical help if you observe even slightest of indications of lactic acidosis that are:
Muscle pain
Numbness in body
Trouble breathing
Dizziness
Side Effects
Glumetza Metformin can cause an unwanted response. Side effects can be mild or harsh, momentary or permanent and include:
Diarrhea
Metallic taste in the mouth
Nausea
Gas
Stomach pain
Vomiting
Weight loss
Anxiety
Nervousness
Impaired speech
Loss of appetite
Faster heart rate
Restlessness
Confusion
Weak sight
IMPORTANT NOTE: The above information is intended to increase awareness of health information and does not suggest treatment or diagnosis. This information is not a substitute for individual medical attention and should not be construed to indicate that use of the drug is safe, appropriate, or effective for you. See your health care professional for medical advice and treatment.
Product Code : 11509