Description
Hepsera 10mg Uses: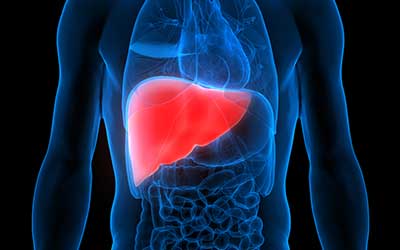 Hepsera (Adefovir Dipivoxil)
Hepsera generic known as Adefovir Dipivoxil mg 10 is a medicine which is used for the treatment of patients (starting age 12) who have chronic hepatitis B virus. This drug is not to be used by people over the age of 65 and is not prescribed for patients under the age of 12. It exists in the form of Adefovir Dipivoxil tablets containing other inactive ingredients.
Hepsera generic is not be used with the intention that it can completely cure chronic hepatitis B. However, the advantages of this medicine include lowered quantity of hepatitis B virus. It also weakens the virus so it can't damage any more of the liver cells.
You can purchase Hepsera from Canada Pharmacy.
Directions
It is necessary to follow the instructions as prescribed by your medical consultant. Adefovir Dipivoxil tablets are usually supposed to be taken once daily, with or without food/water; however, the dosage varies from patient to patient depending on their medical situation. A proper dosage routine should be made and followed strictly.

Remember to keep yourself stocked up, so you never run out of the medicine. It's recommended to keep getting a blood test done regularly to ensure there are no harmful effects of Adefovir Dipivoxil mg 10. Keep it at room temperature, away from direct heat or humidity.
Ingredients
Adefovir Dipivoxil tablets contain two types of ingredients, active and inactive ingredients.

Active ingredient:
Inactive ingredients:
Carmellose sodium
Lactose monohydrate
Magnesium stearate
Pregelatinized starch
Talc
Cautions
You must check with your doctor before taking this medicine. Do not consume Hepsera if you are allergic to any of its ingredients. Inform your doctor about any other diseases that you might have and are taking any medicines for it. Your medical consultant needs to know beforehand if you are pregnant, breastfeeding or have any kidney problems.

Do not share any needles, toothbrushes (basically, avoid anything that might spread hepatitis). Have protected sexual intercourse. Do not take extra doses as it may lead to a drug overdose.
Side Effects
The adverse effects of Adefovir Dipivoxil tablets are:
Can cause a severe kidney disease known as nephrotoxicity.
Issues in the liver
May result in the development of a new HIV in the body which is difficult to treat
Breathing difficulty
Weak muscles
Dizziness
Numbness and cold feeling in the arms and limbs area
Less serious problems include:
Nausea
Headache
Itchy skin
Stomachache, diarrhea
IMPORTANT NOTE: The above information is intended to increase awareness of health information and does not suggest treatment or diagnosis. This information is not a substitute for individual medical attention and should not be construed to indicate that use of the drug is safe, appropriate, or effective for you. See your health care professional for medical advice and treatment.
Product Code : 9715