Description
Hydrocortisone Cream Uses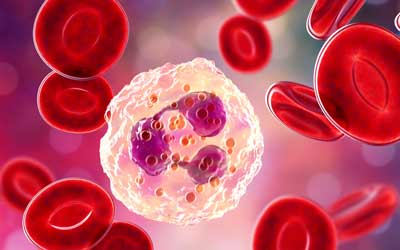 Chemical name:
Hydrocortisone Cream
Hydrocortisone is a prescription topical corticosteroid used to counter inflammatory skin conditions like eczema and dermatitis, among others, as well at to reduce inflammation due to bites or stings from insects. Hydrocortisone may also be used to treat diaper rash for infants, but generally only when non-medicated product approaches to it have been ineffective. Hydrocortisone creams will have the primary active hydrocortisone ingredient mixed with emollients that work to hydrate the skin more thoroughly and aid in relief of inflammatory skin conditions.
This product is not to be confused with hydrocortisone butyrate, which is a much stronger prescription corticosteroid cream that is only prescribed for severe skin conditions.
Hydrocortisone cream is available in both 1% and 2.5% strength formulations and ordering from Canada Pharmacy gives you the opportunity to order these medications online at the best price. You can get to-your-door delivery as part of your account here, and both product quality and customer satisfaction are guaranteed.
Directions
Apply a small quantity of hydrocortisone cream to affected areas of the skin. Rub the cream into the skin until it has been absorbed and is no longer visible on top of it. Do not use hydrocortisone cream on areas where there is broken skin or open wounds or sores. It is also important to not apply it to any infected areas of skin unless that are has been previously treated with an anti-infective agent like miconazole or clotrimazole.
Apply hydrocortisone cream once or twice a day, or differently only as directed by a physician. The standard guideline is that it should not be applied more than twice a day. It is unlikely that a physician would suggest exceeding this number of applications.
Leave the area of skin alone after applying hydrocortisone cream, and avoid touching it unless necessary.
After apply hydrocortisone cream you should wash your hands (unless the hands are the treatment area)
Ingredients
10mg (1%) or 25mg (2.5%) hydrocortisone USP, purified water, cetyl alcohol, glycerin, stearyl alcohol, propylene glycol, sodium lauryl sulfate, cetyl palmitate, sorbic acid
Cautions
Hydrocortisone cream is a very safe product for the most part, and most people will experience nothing in the way of side effects from using it. However, if topical steroid creams are used for extended periods of time then they can thin the person's skin or lead them to develop permanent stretchmarks, allergic contact dermatitis, acne, rosacea, or abnormal hair growth at the site.
Always be sure to follow your physicians' advice exactly regarding your application quantities and duration of use for hydrocortisone cream.
Side Effects
Hydrocortisone cream use may cause the following side effects, but they are uncommon:
Burning, itching, irritation, redness, or dryness of the skin
Acne
Skin color changes
Tiny red bumps or rash around the mouth
Small white or red bumps on the skin
Rash
Mild swelling
IMPORTANT NOTE: The above information is intended to increase awareness of health information and does not suggest treatment or diagnosis. This information is not a substitute for individual medical attention and should not be construed to indicate that use of the drug is safe, appropriate, or effective for you. See your health care professional for medical advice and treatment.
Product Code : 9476