Description
What is Inderal LA used for?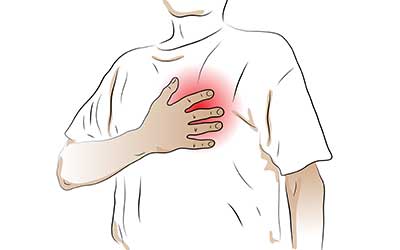 Inderal LA
Inderal LA is a beta blocker and is used to treat high blood pressure, irregular heartbeats, and tremors. Inderal LA 160 mg is usually used after a heart attack to improve survival chances. It is also used to prevent migraines and angina (chest pain).
Inderal LA works by blocking the action of natural chemicals in the body that affect the heart and blood vessels. This action reduces the heart rate and blood pressure; lowering the blood pressure helps prevent heart strokes, heart attacks, and kidney problems.
This drug is used to prevent chest pain and migraines, keep in mind that it is not used to treat migraine and chest pains when they occur. To relieve sudden attacks, consult your doctor or pharmacist for details.
You can buy Inderal LA 160mg from Canada Pharmacy.
Directions
Use this medication orally and usually once a day or as directed by your doctor. Swallow the whole capsule and do not crush or chew it.

The dosage of Inderal LA depends on the severity of the medical condition and how you respond to the treatment. Use this drug regularly to get the most benefit and take it at the same time each day. Remember to take this medication even after you start feeling well.

Do not stop taking this drug without consulting your doctor as your condition may worsen if you stop using this drug suddenly. When you stop using this drug, it is important that you limit the physical activity not to put any strain on the heart.

It may take at least a week or two before you see the full effect of this drug.
Ingredients
The ingredients include:
Cellulose
Ethylcellulose
Gelatin capsules
Hypromellose
Titanium dioxide
Cautions
Avoid smoking at all cost when using Inderal LA.

Before taking this drug, let your doctor know of any allergies you might have.

Make sure your doctor has a record of medical conditions in the family and the medical conditions you have.
Side Effects
Some common side effects of Inderal LA are:
Dizziness
Lightheadedness
Tiredness
Stomach pain
Vision changes
Insomnia
Unusual dreams
Nausea
Vomiting
This drug may even reduce blood flow to the hands and feet so they might feel cold. If you start to experience any of the following serious symptoms, notify your doctor right away:
Blue fingers and toes
Mood changes
Depression
Numbness in arms and legs
Swelling of ankles and feet
Sudden weight gain
Fainting
IMPORTANT NOTE: The above information is intended to increase awareness of health information and does not suggest treatment or diagnosis. This information is not a substitute for individual medical attention and should not be construed to indicate that use of the drug is safe, appropriate, or effective for you. See your health care professional for medical advice and treatment.
Product Code : 9363